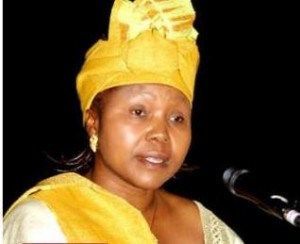 JOSTLING for top posts in Zanu PF is getting dirtier by the day.
BY TATENDA CHITAGU
A senior party official revealed on Friday that members were denouncing each other while others were seeking the services of prophets and traditional healers to enhance their election chances ahead of the party's December congress.
Speaking at the provincial inter-district conference at Masvingo Polytechnic College in Masvingo, Zanu PF women's league boss, Oppah Muchinguri urged party members to stop de-campaigning others as that would destabilise the revolutionary party.
She said the exact dates and agenda of the congress had not been set yet.
"We will hold an elective congress this year. I hear some have already held their elections. Who told you to do so? Others are firing each other [from positions]. Campaign yacho yatoshata [It's dirty campaigning]," she said.
She added: "Some are already seeking the services of prophets and traditional healers. You should not do that."
Vice-President Joice Mujuru, who is said to be leading a faction fighting against Justice minister Emmerson Mnangagwa's camp in their alleged bid to succeed President Robert Mugabe, was the guest of honour at the function.
Both Mujuru and Mnangagwa have denied leading factions. There have been reports that the two had been propping up their loyalists in the country's 10 provinces ahead of the congress.
Muchinguri said it was too early to speculate and start jostling for party posts. "We will give you dates for the congress so that we move our party ahead," she said.
There are indications that the congress will be dead rubber, simply endorsing the re-election of incumbents Mugabe and Mujuru and leaving ambitious aspirants in the cold.
Party insiders said Mugabe, who at 90 is Africa's oldest president, would be re-elected unopposed as none of the front-runners to succeed him have the guts to throw their hats in the ring while he is still alive.
Mugabe has been leading the country since independence in 1980.
Related Topics