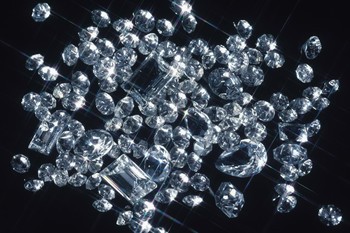 In the economic grand scheme of things, Zimbabweans seem to be forgetting the important fact that minerals — unlike plastics or pieces of glass — are not renewable resources and after some time they do run out.
Sunday Opinion with Chipo Masara
While some dreamers among us would love to believe and make others believe Zimbabwe will be "blessed with vast mineral wealth" forever, the fact is the time will inevitably come — maybe sooner than many may expect — when Zimbabwe will have no minerals to talk about.
Many are still struggling to come to terms with the assertions that the famed Chiadzwa fields have run out of diamonds. And that was after the country was hailed for holding a quarter of the world's diamonds less than a decade ago!
It however still remains to be seen how exactly the vast Chiadzwa diamond deposits have benefitted the country as a whole. The diamond sector has remained rife with corruption and lack of transparency with most deals reportedly shrouded in secrecy.
There indeed will also come a time when every mineral in the Great Dyke will be finished, leaving a trail of blown-up rocks devoid of all the gold, platinum and chrome; when there won't be any more gold to talk about in Kwekwe or Shurugwi, or platinum in Chegutu, Shurugwi or Zvishavane.
Given the fact that the country is reeling under one of the worst economic crises ever, despite being endowed with all types of rich minerals, it is dreadful imagining where the country will be when the minerals are eventually exhausted.
That is why it is of paramount importance that Zimbabwe starts preparing now for a future without minerals. In trying to do that, the country may take a leaf from Dubai.
Through the leadership of Sheikh Mohammed bin Rashin Al Maktoum — the man who has come to be viewed worldwide as an embodiment of energetic and successful leadership, Dubai managed to do away with its oil reliance when it was projected the oil reserves would finally run out by 2016. Dubai made sure — through great timely investments in tourism, commerce and real estate — that by the time the oil would run out, it would not bring the country to its knees.
It is not yet 2016 and their oil hasn't completely run out yet, but through a lot of planning and putting those plans into action, Dubai is today recognised as one of the biggest economies in the world.
Unfortunately, such a level of economic future preparedness is one Zimbabwe can only dream of at the moment. Clearly, our leaders' focus has not yet been stretched to look beyond the country's "vast mineral wealth".
With the incessant company closures that are being necessitated by the prevailing liquidity crisis, there really is no more industry to talk about in the country except for the small-time indigenous light industries like Siya-So which do not contribute significantly to the national fiscus. As far back as 2004, 80% of jobs in Zimbabwe were already in the informal sector, with the 2011 Labour Force Survey suggesting the rate had further increased.
While agriculture contributed significantly to the country's GDP at one point, the sector today is a pale shadow of its former self as most of the beneficiaries of the land reform programme have turned out to be anything but farmers.
Most of the land that produced very high yields under white commercial farmers now lays bare and unproductive, while the majority of those that have made some attempt at taking on farming are famous for employing the most unsustainable farming methods imaginable, destroying the soils and the environment as they go about it.
Tourism on the other hand used to be quite a big forex earner for Zimbabwe, but that is almost all history now. While Tourism minister Walter Mzembi should be hailed for trying to portray the country as an appealing tourist destination, his efforts have been largely in vain owing to some elements that are doing everything in their power to destroy the resources that attract tourists, while others are bent on preaching the militant "Zimbabwe is for Zimbabweans" gospel at every chance they get.
That is why, when minerals in the country run out — which may be soon considering the current high rate of extraction, especially given the great involvement in the sector of our hasty friends from the Far East — the country will be in real danger of a real economic collapse as it will not have anything to fall back on.