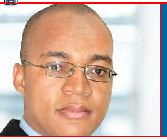 President Robert Mugabe's visit to South Africa earlier this month (April 7-9) marked the second state visit to the republic in 21 years. His last state visit was in 1994. While a number of issues were on the agenda, it is clear that discussions on bilateral and regional economic co-operation took centre stage.
Nesbert Ruwo/Jotham Makarudze
Both president Jacob Zuma and President Mugabe addressed the business gathering of the delegates from both countries that they are meeting "to exchange views on how South Africa and Zimbabwe can work together to advance economic co-operation for mutual benefit." President Mugabe also spoke about the need for resource producers such as Zimbabwe and South Africa to beneficiate their resources. South African businesses which have developed expertise in mining have a significant presence on the African continent and the country has an opportunity to play a big brother role. It is hoped however, that the recent flare up of xenophobic attacks on foreigners does not hinder SA's ability to invest and share resource extraction and beneficiation technologies in the region.
There is a significant South African business presence in Zimbabwe consistent with the strong historical economic relations. A number of South African companies continue to operate in Zimbabwe, mainly in the mining, tourism, agriculture, banking and retail sectors. These include Standard Bank (through Stanbic), Nedbank (through MBCA), Old Mutual (Old Mutual and CABS), Pick n Pay (through TM Supermarkets), Anglo American (Unki), Tongaat-Hullet (through Triangle Sugar and Hippo Valley Estates), Implats (Zimplats), PPC (cement), Murray & Roberts, Group 5 (construction), Famous Brands (Wimpy, Steers, Mug & Bean, Keg), MWEB and Multichoice. SA companies have invested R12,8 billion (approximately $1 billion) in direct investments between 2003 and 2013.
The trade between the two countries however remains skewed in favour of South Africa, given the size of its economy and level of development. World Bank 2013 figures place SA's economy at a GDP level of $366 billion compared to Zimbabwe's $13,5 billion. Between 2005 and 2014, SA exported to Zimbabwe goods and services worth R24,8 billion compared to Zimbabwe's R2 billion worth of exports to its southern neighbour. Zimbabwe imports most of its consumable and finished products from South Africa. While trade balance will naturally be in favour of the larger South African economy, the gap has widened over the past decade and a half due in part to the scaling down of industrial capacity in Zimbabwe.
What was clear from the engagement was that there are a lot of opportunities for economic cooperation to explore between the two countries. These are in the fields of mining, water, energy, infrastructure development, transport and ICT among others. Zimbabwe is among South Africa's top three trading partners on the continent. For South Africa, Zimbabwe represents an important link to the Tripartite North-South Corridor Investment Programme, an initiative meant to interconnect Tanzania, the DRC, Zambia, Malawi, Botswana, Zimbabwe, Mozambique and South Africa for trade purposes. With so much economic activity happening within these countries, an integrated region will serve to benefit all.
The two nations signed a number of agreements which include one that establishes a binational commission to be chaired by the two heads of state, who will meet annually to ensure the bilateral relations between the two nations are advanced.
The two nations also penned down a memorandum of understanding that will establish a mechanism for regular diplomatic consultations on issues of strengthening bilateral relations, security and cooperation in Africa and issues of mutual interest. As current chair of the African Union and Sadc, President Mugabe commands an important position within the continent. With Zimbabwe grappling with water supply issues and South Africa's fresh water supply security under threat, one can understand why a co-operation agreement on water resources management was signed during this state visit.
The agreement on mutual assistance customs administrations meant to enhance co-operation between the two countries' customs administrations and a crucial milestone towards the establishment of a One-Stop Border Post ("OSBP") was part of the state visit agreements. The Beitbridge border post is a critical point of entry or exit for goods and people between South Africa and Zimbabwe. With so much trade and people flow, it is vital that the border post is as efficient to reduce the economic cost of delays, hence the need to sign an agreement to enhance customs administrations. The agreement is expected to culminate with the establishment of an OSBP.
The general purpose of OSBP agreements between two countries is to reduce border crossing time, share logistics costs, improve cooperation and integrate risk and information management. SA is in the process of finalising the OSBP agreement with Zimbabwe. A number of OSBPs are currently operating or being constructed within the East African region, a move that will make the region a fully-fledged customs union. The SA-Mozambique Lebombo-Ressano Garcia OSBP, already constructed but waiting ratification from both governments, and the Zimbabwe-SA mutual agreement on customs administration could pave way for establishment of OSBPs and a common customs union within the Sadc region.
When all is said and done, the state visit could be seen to be boding down to economics — how the two countries' co-operation and investments can lead to job creation and improved standards of living. President Zuma concluded the state visit with a call for the two countries to "work closely together for the betterment of the lives of our peoples and also to promote sustainable development in our region and continent" given that the economies of the two countries are historically and inextricably linked. What's left to be seen is how the MOUs will be advanced into implementation.  
Nesbert Ruwo (CFA) and Jotham Makarudze are investment professionals based in South Africa. They can be contacted on nesr@opportunvest.co.za