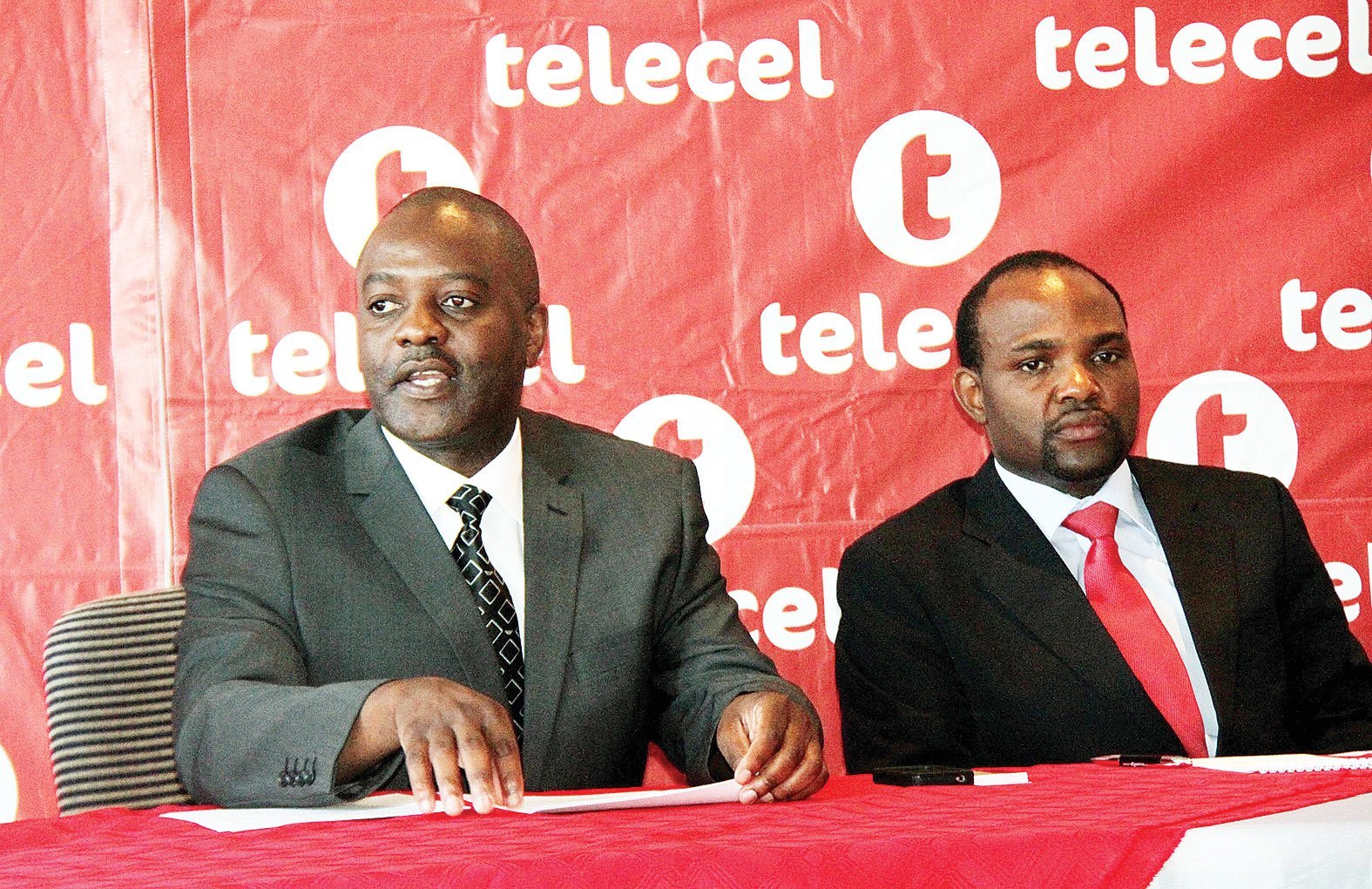 Telecel Zimbabwe's pay off line is "…so go ahead tell someone!" but rivals can now adulterate that line to "…so go ahead, tell someone Telecel is closed".
BY NDAMU SANDU
The announcement by the Postal and Telecommunications Regulatory Authority of Zimbabwe (Potraz) that it has cancelled Telecel's operating licence would have come as a bonus to rivals that were forced to cut tariffs in a "mobile war" whose ultimate beneficiaries were the subscribers.
Telecel pushed the tarrifs down much to the chagrin of competitors.
In a statement last week, Potraz said it had cancelled the mobile operator's licence with effect from April 28.
Potraz said it had issued Telecel with a 30-day special licence to continue providing telecommunications services in order to facilitate the smooth switch of the Telecel Zimbabwe network as well as ensuring that disruption is minimised".
Telecel was given 60 days to decommission its telecommunications equipment.
The cancellation of the licence was expected after ICT, Postal and Courier Services minister Supa Mandiwanzira told journalists last month that Cabinet had approved the closure of Telecel Zimbabwe on the grounds that it was operating without a licence and was also in breach of the empowerment laws.
"Our position that Telecel should cease operations because they have been operating without a licence is the position that has already been adopted by Cabinet. There is a Cabinet committee in place to execute the decision of Cabinet. That committee is being chaired by Honourable [Christopher] Mushohwe," Mandiwanzira said.
"Our position that Telecel has been operating without a licence and failed to honour local empowerment laws is the same position that has been adopted by Cabinet."
That statement alone was an indication that government was determined to shut down a company that has invested an estimated $237 million into the country's mobile infrastructure since inception in 1998. Telecel says it employs 1 000 permanent and contract employees, meaning that the workers would be thrown into the streets.
The ripple effects of the closure of Telecel will be felt across the economy — from vendors, subscribers to suppliers.
In the obtaining largely informal economy, vending is the in-thing and selling of recharge cards part of the game. Vendors get commission from the selling of recharge cards and this means that they would lose out a lot in the event that Telecel in closed. Telecel's suppliers of recharge cards and many other service providers would also be affected.
"The ripple effects will be felt across the economy. The unintended effect would be throwing more than 1000 employees and their dependents into the cold," an analyst said on Friday.
Telecel is credited with introducing competition in the cut-throat telecommunications sector. It fought pound for pound with the largest mobile operator Econet for subscribers.
When other networks downgraded contract subscribers to pre-paid in the last days of the Zimbabwean dollar era, Telecel maintained the package.
The company would beat its own drum years later saying it had remained true to its commitment to offer a personal, quality service notwithstanding that difficult times sometimes necessitate drastic measures.
"During the challenging times, we kept you roaming, and our contract customers remained unaffected without switching off packages or being forced to pay something upfront. We believe this is what makes for our valued relationship — in good or bad times," Telecel said in one of its adverts taking a pot-shot at rivals.
But the mobile operator is also to blame for the latest catastrophe to visit the company. The company has never known peace due to constant bickering among its shareholders which affected the growth of the operator. Shareholders are livid the company has failed to declare a dividend since inception.
The mobile operator has also seen a high turnover in chief executive officers. Those that have led Telecel Zimbabwe include Antony Carter, Rex Chibesa, Aimable Mpore, Francis Mawindi and John Swaim. They were shipped out before completing their missions, thanks to shareholder wrangles. This killed stability necessary for the growth of the company. Contrast that to Econet Wireless that has had three bosses since 1998.
Unless things change, dialling a Telecel number a month from now will most likely receive the response: "the number you have dialled is no longer in use".