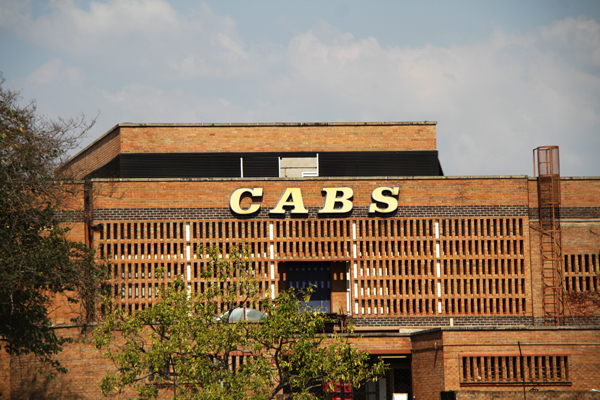 Property developers say the absence of financing is hampering their projects as banks are putting in place stringent loan conditions.
BY TATIRA ZWINOIRA
This comes as more and more banks are now venturing into land development in order to create additional streams of revenue. Property developers complain that the development has resulted in banks turning them away as they are now seen as competition.
Zimbabwe Property Developers Association (Ziproda) secretary Francis Mugandani said in the event that financing was in place, the cost of borrowing the money was too high.
"When going to the banks seeking financing, they require collateral adequate enough to give two to three times cover the amount being borrowed. Also, interest rates are too high ranging from 20% to 25%," Mugandani said.
"They also charge a fundraising fee which is 3% to 5% of the amount being borrowed. In the event the developer defaults, the bank will keep that percentage."
The interest rates have also caused developers to look for additional sources of revenue by coming up with schemes and venturing outside the country.
Such schemes involve creating one fund where clients deposit money which is used to finance the project in phases.
Mugandani said the challenge was that the fund became the only source of capital for the project and in a cash-strapped country, clients took long to pay back and the project suffered.
"There is a liquidity crunch in the country and as such clients, do not have access to funds which presents us with a challenge in financing our projects," said Mugandani, who is also the general manager at Shelter Zimbabwe.
Property developer Nancy Saungweme said her company had to resort to joint ventures after failing to get support from banks.
"In the event that the loans don't come to fruition, we find other alternatives such as joint ventures. This usually entails us selling the stands we would have acquired from any partnerships to beneficiaries who then pay for these stands and that money goes towards the development of the project," said Saungweme who owns Aloe Enterprises.
Saungweme also proposed the setting up of a women's land development bank, which would assist women in construction as they usually got unfavourable deals from traditional banks.
"The interest rates on loans should be more accommodating to encourage more women to enter the infrastructure industry," Saungweme said.
Mugandani said land development had the potential to contribute an estimated 5% to 8% to the Gross Domestic Product as property remained a viable sector of the economy.
In order to help find alternative sources of finance for projects, Ziproda has been working with government through the ministry of Local Government to come up with a Bill that will give only those under the association a licence to develop.
"Through our engagements with the Local Government ministry, we hope that this draft can be drawn up and become law. If it becomes law it will stop bogus housing schemes from stealing people's money," Mugandani said.
"We will become the guarantors in case people lose their money and will be in a better position to seek finance from banking institutions and mortgage firms."
The Bill is expected to expose bogus housing schemes and provide additional guarantees for members under Ziproda seeking financing as the association will then assume the risk factor, in case of a default.
The idea was expected to encourage banking institutions to lend out money as the association would be one body using the collective strength of developers as collateral.
Saungweme said the obvious reason banks were not giving out loans was because they were worried about surety.
"Moreover, they are also sceptical about giving out finances as there is a big risk in borrowers defaulting. Another reason is that banks are now also venturing into land development, therefore they are not willing to fund developers, as they are obviously competitors in the industry," she said.
Ziproda has a total of 22 300 projected units that it has been working on since September 2014 and are expected to be completed in June next year.