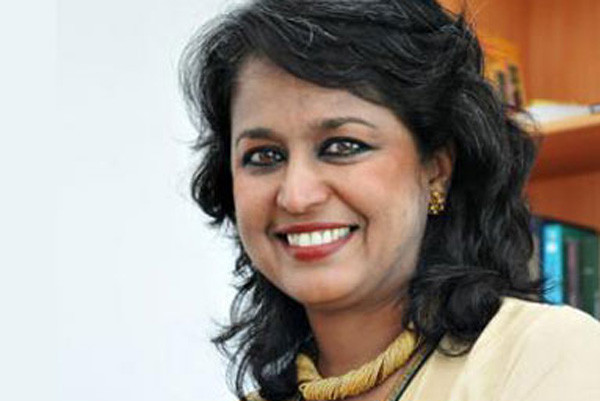 The World Bank projects a 1,5 to 2˚Celsius temperature increase as a result of climatic change by 2030, a situation that threatens food security in sub-Saharan Africa.
BY TATIRA ZWINOIRA
The increase is set to trigger a 40% to 80% reduction in the production of maize, millet and sorghum, as the temperatures would make the land unusable for those crops.
Speaking to Standardbusiness at a recent Africa Media Leaders Forum 2015 in South Africa, World Bank head of communications global practice, Sarwat Hussain said food demand in sub-Saharan Africa was expected to increase by 60% over the next 15 years as temperatures continued to rise as a result of global warming.
"In sub-Saharan Africa, food demand is expected to increase by 60% over the next 15 years. Africa starts with the major deficit because the green revolution that transformed agriculture production in Asia and Latin America bypassed Africa. So you do not have the latest technologies and the latest crop varieties that are needed to increase food production," Hussain said.
"African farmers today receive yields that are only one third of those obtained by farmers in Asia or Latin America, so there is a lot of unfulfilled potential that can be tapped in the agricultural sector."
Most areas of sub-Saharan Africa are undergoing drought that threatens the main crops grown in the region, especially maize.
As a result, World Bank studies show the area where traditional staple foods are grown will shrink and food demand will increase.
Hussain said additional revenue could be created from growing more drought-resistant crops. If more is done, Hussain said by 2030 the food and beverage market in sub-Saharan Africa would top $1 trillion from a current average of $330 billion to 350 billion.
Mauritius President Ameenah Gurib-Fakim told the forum that sub-Saharan Africa needed to increase its food production to tackle climate change.
"Food production in sub-Saharan Africa will need to increase by 60% over the next 15 years, and yet the agriculture sector will be hit hardest. Without adaptation, Africa will suffer severe yield declines in important food growing areas. Extreme weather events are increasing, in frequency as well as intensity," Fakim said.
"As a scientist, I lament that sub-Saharan Africa, with 12% of the global population, only accounts for less than 1% of the world's research output. And that no African nation is among the top 20 countries filing for patent applications in 2013."
Global World Bank studies show that the world will need to feed nine billion people by 2050, forcing countries to increase food production and in some areas doubling it, particularly for sub-Saharan Africa.
Zimbabwe Commercial Farmers' Union (ZCFU) president Wonder Chabikwa said the country's agricultural sector required $2 billion to achieve full capacity.
"We are facing a very dire situation in the coming 2015/16 season. What we must do is to really accept and understand this situation. Let's come up with adaption strategies and grow drought resistant crops which are actually indigenous to southern Africa," Chabikwa said.
"If the sector gets $2 billion then we can adequately fund the sector. We can irrigate 200 000 hectares of land, revamp and retool the irrigation infrastructure. Some money goes to working capital inputs and seed. As a country, we need to have commercial farming production."
He said 96% of food production was being funded by the farmers on their own, which was too little to feed the nation. The $2 billion would also go to fertilizer, seed, and alternative crops with a surplus in case of an emergency.
Chabikwa said more must be done to grow drought-resistant crops such as pearl millet, millet and sorghum as temperature changes were threatening food security.
The need for farmers to explore alternative crop varieties in the sub-Saharan region is of serious concern.
Hussain said this would "increase productivity and resilience… meeting the food demand in coming years".
Davis Marapira, Agriculture Mechanisation and Irrigation deputy minister in charge of cropping, said government was encouraging farmers to grow small grain varieties that matured over 90 days to help face the drought.
"We are encouraging our farmers to grow small grain varieties that can mature in 90 days such as millet and sorghum through the Brazilian scheme that will help with inputs and other agricultural equipment. We have distributed $28 million towards growing small grains to farmers," Marapira said.
He said government was working on measures which could help irrigation development such as drilling boreholes in the country, as a way of providing water for these smaller crops.
According to a report released by The Food and Agriculture Organisation on Zimbabwe earlier this year, small-scale farmers faced low smallholder agricultural activity. This is caused by, among other things, reliance on rain-fed systems, poor input/output markets, low soil fertility, lack of draught power, lack of smallholder oriented credit support systems and weak agricultural extension service delivery systems.