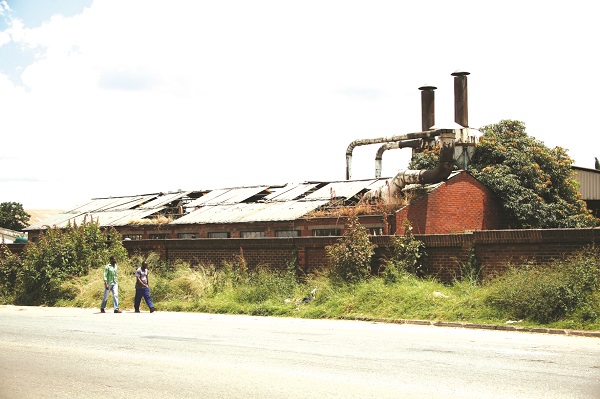 Government move to close companies over non-compliance with the Indigenisation Law will drive away potential investors, an official from Confederation of Zimbabwe Industries (CZI) has said.
BY VICTORIA MTOMBA
Last week, Youth Development, Indigenisation and Empowerment minister Patrick Zhuwao said Cabinet had on March 22 unanimously passed a resolution directing that from April 1 2016, all line ministries proceed to issue orders to the relevant authorities to cancel licences of non-compliant businesses within their respective sectors of the economy.
CZI president Busisa Moyo told Standardbusiness that heavy handedness on the few remaining companies was "not ideal and a tiered process of reprimanding defiant companies would have been ideal" to protect the country's industrial agenda.
He said government had to protect the "remaining employers who are the sources of government revenue [and] who comply with a myriad of other laws to the benefit of the nation".
"It is already creating a flurry of questions and 'anxiety' from investors with projects in the country," Moyo said.
"It's worse for those investors who are still at planning stages to set up factories and new plants in Zimbabwe.
"Those investors still contemplating investing in southern Africa are likely to strike off Zimbabwe from the list and go to our neighbours."
Moyo said the country had to think, communicate and act in ways that attracted investments instead of repelling, scaring or intimidating the owners and controllers of capital.
He said the lobby group urged its members to comply with the indigenisation legislation, but this may not be possible due to shareholder approvals that may be required.
Moyo said to submit the preliminary position as a plan to the line ministries would require shareholder consultations or extraordinary general and board meetings with financiers.
"The move might cause domestic and foreign stakeholders to doubt the country's seriousness about attracting investment," he said.
"Foreign investors who are the larger and more significant source of investment will be more severely affected by the negative perceptions."
But Zhuwao said foreign direct investment (FDI) was not the panacea to the country's challenges. He said the solution was increased productivity in the economy.
Zhuwao said Statutory Instrument 21 of 2010 states that new companies had to comply with the empowerment legislation within five years of operation.
"The legislation is clear, that this argument scares foreign investment is not a proper argument, effectively when one comes to this territory," he claimed.
"Even if somebody owns 100%, there is a law that says for you to work effectively, put a plan in place to identify and work with local investors.
"Now from a business perspective, it's a better investment option for anyone who is serious.
"I am going into a territory where I can identify local players that understand the local territory and if I choose to leave the territory, I leave [the business] with someone who understands it," Zhuwao said.
"We must never breed lawlessness as a nation. The failure to adhere to the laws of our land must attract immediate consequences that must be severe and dire enough to ensure that the law is respected and adhered to."
Labour and Economic Development Research Institute of Zimbabwe economist Prosper Chitambara said the move affected the risk premium and made Zimbabwe an expensive destination for FDI inflows.
He said the fact that the minister said FDI was not the solution to the country's challenges and productivity was dependent on the development model that Zimbabwe would pursue.
"I agree with him on the issue of FDI because in Africa it has not been pro-development, but I am not sure if government has the capacity to develop the local economy," he said. "FDI is needed to supplement investments and you cannot do without it."
Zhuwao said the line ministers would issue an order to licensing authorities to cancel licences of non-compliant businesses.
The ministers would notify non-compliant firms in writing and the companies would show the reasons for non-compliance, failure of which the ministry would cancel the company's operating licence. Zimbabwe Congress of Trade Union president George Nkiwane said Cabinet's directive was worrying especially as the economy was underperforming.
He warned that workers would bear the brunt of this decision.
"We are looking for investors to come here and to then close companies is not the right thing to do," he said.
"Threats cannot work at this particular time. Government should engage the workers and management on indigenisation so that there is clear understanding."
Opposition MDC said the country was witnessing sadism at its worst.
"It is a tragedy that those superintending over this country think it is alright to play Russian roulette with the country and its citizens' economic welfare by chasing away foreign investors instead of embracing them, at a time the country is in desperate need of foreign direct investment in order to get back to its feet," it said.
Zimbabwe has rolled out an ambitious plan to improve on the ease of doing business and attract FDI that has been eluding the country in favour of neighbouring countries.
Zimbabwe last year attracted FDI of $545 million — which is the highest it has received since the country dollarised in 2009.
However, the figure is insignificant compared to South Africa ($5,7 billion), Mozambique ($4,9 billion) and Zambia ($2,4 billion).