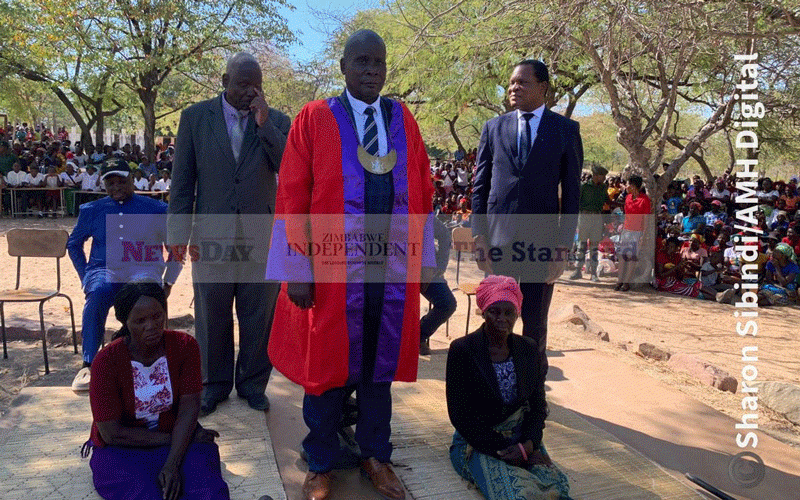 The Binga community could not hide their disappointment with President Emmerson Mnangagwa after he donated only US$100 to newly installed Binga chief, Grey Sikalelu Muleya.
He was installed on Sunday.
Muleya received US$100 from Mnangagwa through Lands minister Anxious Masuka.
"I was sent by the president here to congratulate Chief Binga on his appointment," Masuka said.
"He said I should give him this US$100 as a congratulatory token." Villagers could not hide their disappointment as they could be heard grumbling in the background over the money which they felt was too little.
They were citing recent cases where Mnangagwa was reported to have blessed other traditional leaders with goodies. Mnangagwa recently gave Filabusi Chief Maduna a lion's head and skin.
During Chief Maduna's installation Vice President Constantino Chiwenga also donated US$10 000.
Former Vice President Kembo Mohadi also made a similar donation plus five heifers.
Related Topics