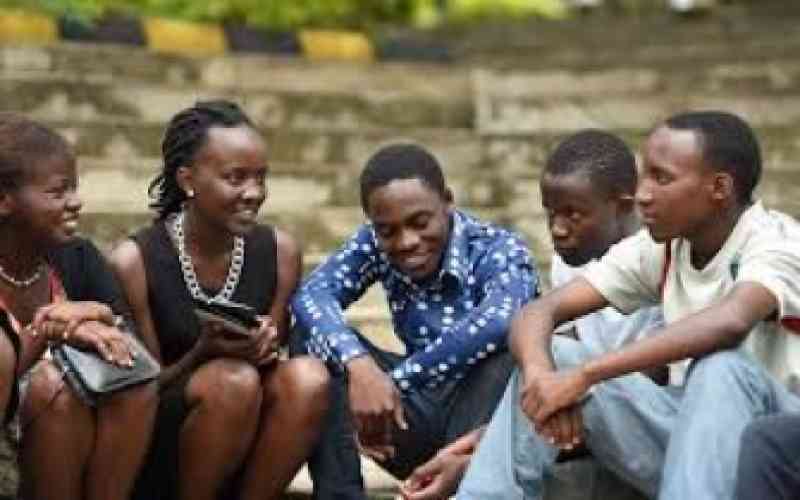 YOUTHS all over the world have been acknowledged as an important human resource with the potential to contribute significantly to national development and, therefore, must be accorded such recognition and be involved in national development initiatives by government and all other stakeholders.
For the avoidance of any doubt, youth is defined as a male or female person aged between 15 and 35 years, in line with African Youth Charter. In Zimbabwe, about 60% of our population are youths.
In order to harness their skills, energy, ambitions and aspirations it is critical that a new policy framework is developed and led by the youths themselves. Such a policy framework needs to consider how we can deliberately create an environment in all sectors of our economy which creates broad access to new opportunities and create new possibilities for our youths.
Any sustainable youth policy must focus on the economic empowerment of youths through employment creation and entrepreneurship development and education and skills development. In other words, we have to create socio-economic policies and an environment which allows our youths to have access to resources so that they may live up to their full potential, in this life time.
There is, however, no doubt that, despite a difficult environment, there are many youths out there who are beating the odds and excelling. I had the privilege of meeting one Lesly Marange (33), a young, principled and focused individual who has created an exciting brand (Glytime Foods) over the last four years. This is his story.
After graduating from Chinhoyi University of Technology with a BSc in Food Science and Technology and an MBA in Strategic Management from NUST, Marange worked for a local manufacturing company as a process manager and product development manager. His experience in the corporate sector led him to the conclusion that he could do more. The key issue which I always try to encourage the youths to do, is that he believed in himself and believed that, despite the challenges he may face, there is more out there. Being an entrepreneur is no easy path to take, let alone creating a sustainable brand.
Glytime Foods is now an established brand focusing on non-genetically modified organism health and wellness products and about 12% of its products are exported within the Southern African Development Community region, the key market for now being Zambia. Key to its success has been not only Marange's skills, but also his vision of creating an internationally recognised brand and his leadership which has created a team of exceptional youngsters who are all focused and driven by passion and the pursuit of excellence in all they do. The company is now poised for even greater heights after attracting institutional investors. Why am I telling you all this? It is important that our youths realise first, that there is no overnight success and second that you have to be focused and principled in order to excel. The pursuit of short term wealth and material always ends in disaster.
I know that there are many other young Zimbabweans out there like Marange, and my wish is that they can all create a new network of young Zimbabwean entrepreneurs who are focused, are creating jobs and companies with a new culture of doing things, but more importantly, who co-operate and collaborate in transforming this economy. Nothing is impossible! Our country Zimbabwe has all the resources we require to create a modern developed State and our young entrepreneurs are the fuel to economic growth. Yes we may have problems, but they will not last forever.
Under entrepreneurship development we must:
Promote entrepreneurial education and skills training at all levels of education.
Facilitate the transition of informal enterprises into the formal economy.
Promote the use of ICT for improved productivity, creativity and innovation in youth enterprises. Enhance financial literacy programmes targeting the youths.
Promote the participation of youths entrepreneurs in national and international business linkage programmes and industrial clusters.
Establish and support business and technological hub/incubators.
Advocate for youth preferential procurement both in public and private sectors.
Engage the private sector on initiatives and linkages to promote youth enterprise development.
Facilitate youth access to land for enterprise development.
Engage local leadership to support youth participation in all our local provincial economies.
In my opinion, these should be the fundamental cornerstones of youth development initiatives which must be applied in all sectors of the economy the key ones being value addition in agriculture, mining, energy, ICT, tourism, industry, trade, infrastructure, arts and entertainment.
The future is no longer what it used to look to be!
Related Topics