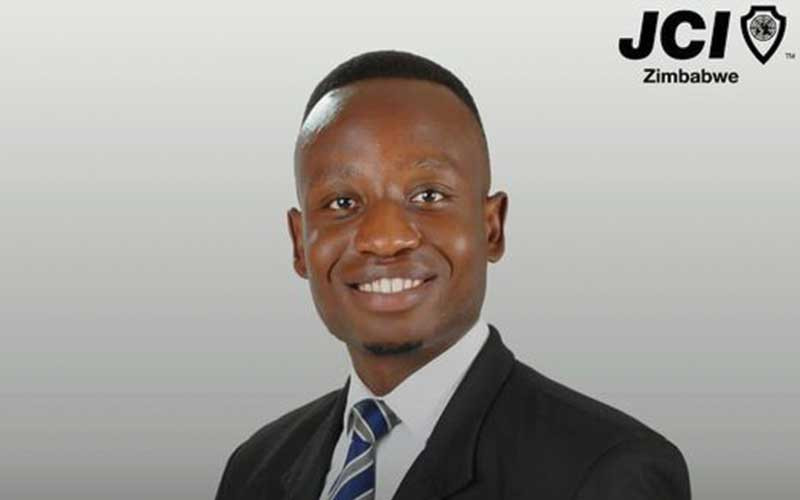 EARLY Saturday morning on the 19th of November, I received a disturbing call from my good brother Simba Nyamadzawo informing me that our good colleague and friend Mubu Delorne Mubu had been involved in a road traffic accident. Upon enquiring on more details regarding the accident, he said he would confirm after making a few calls. I immediately tried to get hold of Mubu and when his phone went unanswered, I feared for the worst. After almost an hour gripped by anxiety and worry, my worst fears were confirmed when I was to learn that Mubu had succumbed to a horrific car accident along Mutare road close to Mutangadura. He had been on his way to an early morning marathon run.
At the time of his death Mubu was serving as the 2022 Junior Chamber International (JCI Zimbabwe) National Training Director and had recently been elected as the 2023 JCI National Vice President at the JCI National Convection and was awaiting his induction or inauguration.
He was a remarkable force and an emerging leader both in JCI and Zimbabwe as a whole.
In a death notice posted on its Facebook page JCI Zimbabwe described Mubu as "a man of action and a larger than life character who would sorely be missed".
An accountant by profession, he was the brains behind Career Fiesta — a human and capital development consultancy company which he founded in October 2019. He was a holder of a degree in Applied Accounting from Oxford Brooke University (London). He was also the communications and administration manager of the Fashion and Fitness brand Musabvunda amongst many other responsibilities and consultations held with various brands.
At just 26, Mubu's life was cut short during his prime time and he was indeed a rising star who was on his way to the top.
He was a young man who was way ahead of time and was intentional about everything he did.
He was an embodiment of humility and kindness and his magnetic smile made him a young man of the people which in turn resonated with his book and brand People 2 People which he officially published in 2020.
I did several story features on him including his Kariba book tour sometime in October 2021 under the headline "Aggressive Mubu embarks on Kariba book tour as well as the recent 2022 Harare Career Expo which was organised by his outfit Career Fiesta in partnership with the Ministry of Higher and Tertiary Education, Science and Technology Development, Harare City Council and various learning institutions, companies and organisations.
In retrospect, his book People 2 People, which he penned at just 24, seemed to be his inspirational autobiography and legacy which emphasised the importance of harnessing personal relationships and was based on his personal experiences and lessons learnt from family, mentors and other leaders who played a pivotal role in his life.
His influence and impact as demonstrated by multitudes of people, from CEO's, movers and shakers as well as brands and people from all walks of life who thronged his funeral to pay their last respect validates the life of a young man who truly lived his purpose.
Mubu exuded the highest level of aggression, energy and consistency which made him an extraordinary Zimbabwean and a rising star who was determined to change the game which he surely did during his 26 years of existence.
Achievements and Accomplishments
Gumiguru 50 under 30 Emerging leaders Class of 2021
JCI World Congress Trainer
Toastmasters International Certificate of completion for dynamic leadership and strategic relationships paths.
2020 JCI Africa and Middle East Most Outstanding Member Nominee (1st runner up)
Graduate of the 2019 JCI Africa and Middle East Active Citizenship Academy, Balaclava, Mauritius
2018 JCI Zimbabwe National Public Speaking Champion.
Personally, his death has been quite unbearable to come to terms with. He was a young brother, advisor, cheerleader, my support system and an all-weather friend I could always count on and I vividly remember that when days were dark he would show up.
He was my personal advisor in business and accounting matters and assisted me in registering the current consultancy work I do, including keeping its paperwork up to date.
In 2019 he convinced me to take up an active leading role in one of the projects undertaken by JCI Capital — an experience which moulded my character as well as my professional approach to business.
One of the most touching verses in the JCI Creed states "Earth's great treasure lies in human personality" and Mubu was an embodiment of such treasure.
Mubu served exceptionally well "as a brother whose brotherhood transcended the sovereignty of nations" as evidenced by tributes which poured in from several JCI members across the globe.
As I look back at his life, his morning runs and active participation in several marathons which he was so passionate about personified his character as that of a young man who was determined to finish his race.
His death left me pondering with many questions,
With the long marathons he ran and participated in, why was his life's race cut short and why was it cut at his prime time?
When heroes die where do they go to?
Only the Creator knows the answers to these questions and it will not be easy for his family, colleagues and people he inspired and impacted, but he will be remembered for exuding exemplary energy and hope to our generation, as well as his impact, influence and inspiration at a time we needed it the most.
Rest In Power The Game Changer
Fungayi Antony Sox works at TisuMazwi — a communication centred social enterprise which specialises in books and storytelling projects. He writes in his personal capacity. For feedback contact him on 0776 030 949 or follow him on Twitter @AntonySox or connect with him on LinkedIn at Fungayi Antony Sox.
Related Topics