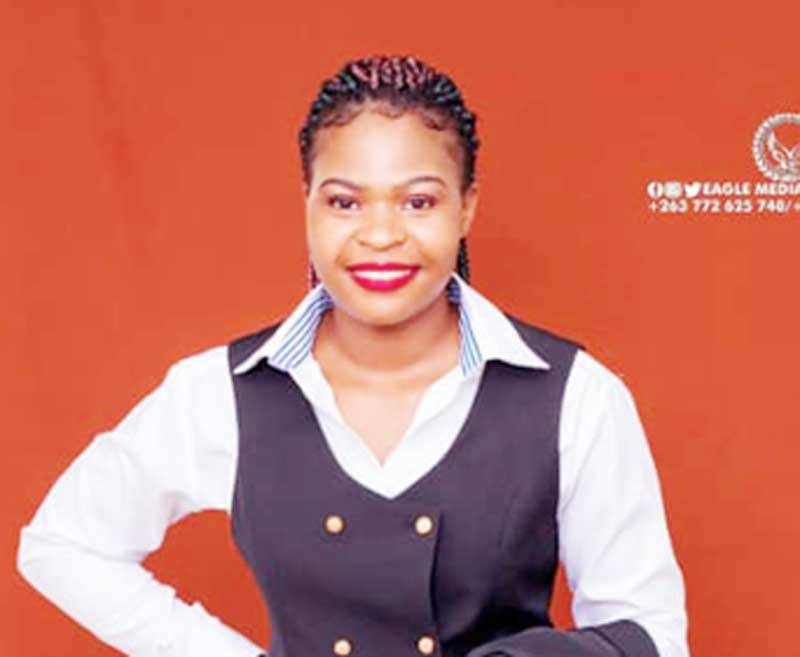 Young inspirational author Ruvarashe Rukuni has published her debut book titled Unmasking Her Success — a women's inspirational literary work which will be virtually launched soon.
Rukuni is the founder of Quote Me — a project dedicated to capture women's accomplishments with the ultimate objective of inspiring the next generation of young women. She has worked for Whispers — a feminist women's organisation dedicated to scaling up gender equality at all levels.
A former Fletcher High School student, she is a holder of a Bachelor's Degree in Sociology from the University of Zimbabwe.
Her book features respected leaders in the academia, political spheres and business, including diplomat and former legislator Priscilla Misihairambwi-Mushonga, China-based medical doctor Mejury Chipato as well as respected academic Petronella Munhenzva.
She says her book's objective is to send a plea of hope to those, who wish to lend a helping hand to women and young girls who are intellectually gifted and have prospects of a promising future but lack the financial resources to turn amplify and turn their ideas into fruition.
In Unmasking Her Success — Rukuni quotes and makes an exposee of the pains and eventual victories of different women in society. What immediately captured my attention were the various stories of young successful women who are building beautiful and inspirational narratives in various communities within and beyond the Zimbabwean borders.
Unmasking Her Success is unique because the author employs writing techniques, which are quite different from the traditional ones. Under each chapter, Rukuni ropes in lyrical poems, which are linked to the success stories of the identifiedwomen. Here she ropes in poetry as a technique of inspirational writing which in turn complements the stories of women who are quoted in the book.
Her poem titled The Potter is unique and feeds into the books agenda as it makes direct allusions to the biblical story of The Potter and the clay in the book of Jeremiah.
Unlike in Jeremiah where God describes himself as the Potter and the Israelites the clay, Rukuni likens success to pottery and here individuals are given the primary responsibility to take charge of their life's narratives and living a meaningful and purposeful life. She emphasises that it is of paramount importance for women to become socially, politically and economically independent.
Rukuni's main message in the text seem to be that "women are the custodians of their own destiny and are not appendages of men or second class citizens."
The touching story of a woman who could not progress with her education due to financial incapacity has an inspirational backbone. The poor woman is exiled into marriage at only 18 years.
Her husband had passed on after she just had her now six-month child. She was only 21 and the family forced her to go for the famous tradition kugara nhaka. In order to escape such a jail, she later on runs away from her husband's home rendering her homeless and suffered a devastating blow. Fastforward to today she is now a respected lawyer.
In the text, Rukuni also calls on women to be united through extending a helping hand to each other.
"I do not understand how women can try to destroy the reputation of fellow women.Women are stronger together and they should work towards solidarity," Rukuni said.
Rukuni says the Quote Me project is rooted to the conviction of unearthing women's success stories and present these to the world so that they become the beacon of hope.
l Fungayi Sox works at TisuMazwi — a communication centred social enterprise which specialises in book publishing and storytelling projects, including book editing and printing, autobiographies, biographies, memoirs, ghost-writing, content creation and digital media. He writes in his personal capacity. For feedback contact him on 0776 030 949, follow him on Twitter @AntonySox, or connect with him on LinkedIn on Fungayi Antony Sox.
Related Topics