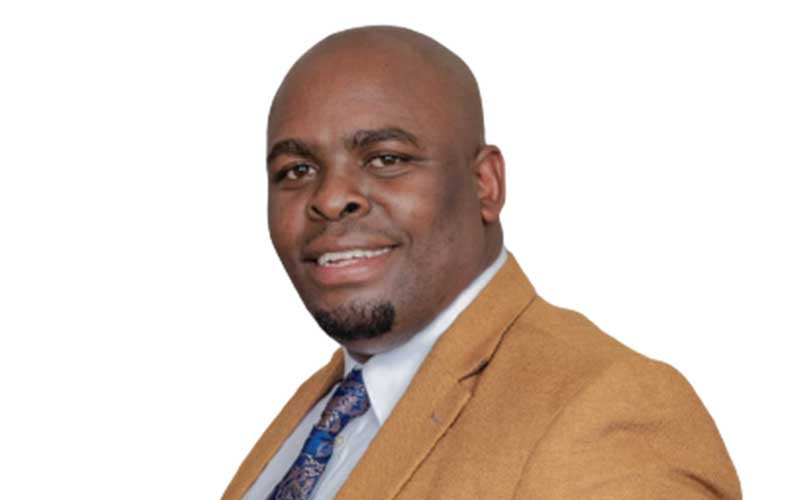 GWERU-BASED author Obey Chinosengwa launched his third book titled Intimacy with the Future at an event coupled with a unique business shower in the Midlands town recently.
Chinosengwa is a dedicated bible teacher, inspirational and conference speaker by calling, thought leader, leadership advisor and strategist by passion. He has previously written other inspirational books; Understanding Purpose and Relevance (2016) and Another Side of the Cross (2017).
A holder of a BSc Telecommunications (Hons). He is the founder of various organisation's and initiatives namely Life Legacy Inspiration, Students Association of Entrepreneurs and Gospel to all Nations – an evangelistic revival organisation.
He is also the general manager of Daisywheels Detergents, a fast-growing chemical manufacturing company.
His book Intimacy with the Future is a multi-dimensional and cross-generational life application book. This is a book endowed with practical and applicable practices on turning one's faith into tangible realities.
In his foreword, respected Kenyan academic Dr Aloys Rutivi described Chinosengwa's book as one that "summons within you a tremendous spirit of commitment, a virtue that guarantees your capacity to enter the future God has ordained for you".
In the book, faith is enlisted as a sophisticated professional fight; and the spoils of such are timelessly numerous.
The book questions how one can walk and live by faith not by sight as well as value and relevance of faith in our present day lives coupled with providing deeper meaning of what it means to, 'look at the things that are not seen.
As a faithful scribe, Chinosengwa manages to immortalise some latest revelatory insights on the 'HOWs' of faith. From his quiver, he has also managed to exhume the long buried practices of faith. This is not just a museum of the beautiful past, but in this he manages to capture the radiant rays of light and thereby illuminating every word to life again which in turn makes his book cut across the boundaries of generations.
Guest speakers included respected scholar Fungai Mutema, young author and entrepreneur Anesu Fombe and seasoned marriage counsellor Reverend (Overseer) Mapuranga of the AFM of Zimbabwe midlands south province.
The book emphasises that "beginning from the heart and propagating to vision, confession, planning and preparation, action, giving and relationships; he intertwined these sections, hand in glove for your easiest practice. "… if these things are yours (internalised and practiced as your first nature) and abound, you will be neither barren nor unfruitful" in any form of knowledge. For he who lacks these things is shortsighted, even to blindness… (2 Peter 1:8-9).
The launch was a hybrid event which consisted of a business shower segment interview featuring businesswoman Mamombe the co. founder and director of the Dibcon Group of companies who shared an inspiring story of her rags--to-riches humble beginnings narrative. Mamombe shared various entrepreneurial nuggets including identifying business opportunities and building sustainable business systems and structures.
Chinosengwa's book is a step by step guide to uplifting one's life and in the process aiding in turning their goal into tangible realities. He addresses relationships as a fundamental pillar in leadership and life in building an intimate relationship with the future; for oneself and their work or even in organisational leadership.
Fungayi Antony Sox works at TisuMazwi — a communication-centered social enterprise which specialises in research, book publishing and storytelling projects. He writes in his personal capacity. For feedback contact him on 0776 030 949, follow him on Twitter @AntonySox, or connect with him on LinkedIn on Fungayi Antony Sox.
Related Topics