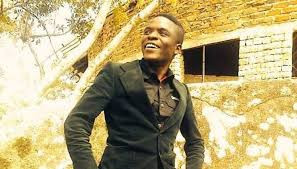 DENDERA musician Tryson Chimbetu, who recently hogged the limelight for the wrong reasons as he battled the effects of drug and substance abuse, has turned a new leaf and partnered development organisation Zimbabwe Network for Economic and Social Transformation Trust (Zinestt) in a stop drug abuse campaign that will see him use his influence and experience to educate the community on the dangers of dabbling in substance abuse.
Speaking to Standard Style on the sidelines of a recent show at Club Joy Centre in Harare's Highfield surburb, Chimbetu said he was grateful to be alive and well after the near death experience he had as he battled with drug and substance abuse.
"I have experienced the downside of drug and substance abuse and I know the harm it can cause," he said.
"Besides destroying your health it also destroys your relations and I am thankful that I have lived to tell the story because not many are that fortunate.
"I have, therefore, partnered Zimbabwe Network for Economic and Social Transformation Trust for some ongoing awareness campaigns.
"We will be doing these both online and physically through visits to schools and churches so that young people can learn from the dangers."
Chimbetu said it is sad and unfortunate that drug and substance abuse was destroying the lives of young people who should be the leaders of tomorrow and he is committed to play his part in changing the situation.
"Young people are the future. They should be leaders today and leaders tomorrow hence the need to empower them with the right message to overcome drug and substance abuse.
"I once worked with Zinestt back in 2020 and I am happy we are doing it bigger and better this time, especially as I get the opportunity to share my personal experiences for the benefit of fellow young people," he said.
"We have taken the crusade to national TV and we will be doing more such campaigns online as well as in the community at large."
Zinestt communications officer Pearl Chingwena said they were happy to be working with Chimbetu who has demonstrated willingness to be a change champion given his personal experiences.
"We are undertaking a thorough and structured campaign that will focus on awareness, education as well as empowerment for young people so that they desist from drug and substance abuse," she said.
"This scourge is real and we are duty bound to play our part.
"We are happy to work with Tryson Chimbetu in this campaign and we will be undertaking a number of campaigns online and physically until the message reaches everyone.
"No one must be left behind in this drive because you don't know who is at risk."
Tryson has received massive support following his return from Parirenyatwa Annex where he had gone for rehabilitation with various players among them Club Joy Centre owner David Mudzudzu as well as corporate leader and fitness enthusiast Kudzai "Greatkhalister" Pasipanodya of Musabvunda movement lending a hand.
Pasipanodya, whose Musabvunda movement dressed Chimbetu and band for his last weekend show at Club Joy Centre, said he was happy to play his part in rehabilitating the talented crooner.
"Tryson is talented and so are all the Chimbetus," Pasipanodya said.
"As Musabvunda movement we are happy to play our part in supporting Tyson's reintegration into society and we hope his story inspires fellow young people to turn the leaf and start on a new slate.
"Our drive is to promote a healthy lifestyle and fitness while embracing excellence and productivity, hence our commitment in supporting Tryson Chimbetu.
"We are actually hosting a big health and fitness event on April 8 at RBZ Sports Club and we hope to have young people like Tryson Chimbetu coming and participating so that they see the importance of leading a healthy lifestyle."
Mudzudzu said he was happy with Chimbetu's progress and hopes that he will use his personal experience for common good.
"Tryson is a talented musician who I have worked with for years," he said.
"I was the first one to give him a show at Club Joy Centre after his return from rehabilitation and I hope he continues on the same path.
"When Zinestt was undertaking their stop drug abuse campaigns back in 2020 I gave them my venue and space for all the activities including the massive music gala they held, which brought together some of the big names in local music like Tryson, Peter Moyo, Sasha Amadhuve, Wachari, Potipher Mopo and Ammi Jamanda to name a few," he said.
It is hoped that Tryson's story becomes an inspiration and source of hope to young people and that resources allowing, the campaign must reach all corners of the country.
Related Topics