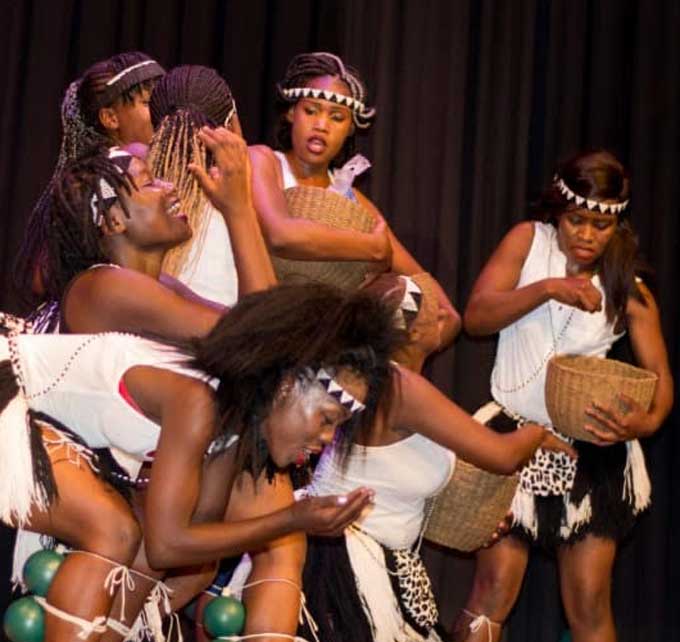 BY SHARON SIBINDI Award winning dance group — Ezimnyama Dance Ensemble held a farewell show titled Jewel of Africa at the Bulawayo Theater before heading to their one month tour in Europe.
This is their first tour after a two-year break due to the Covid-19 outbreak that wreacked havoc across the globe and the arts industry was not spared.
The group will leave on Wednesday for a tour of France and Switzerland.
"Ezimnyama Dance Ensemble showcased a dance production at the Bulawayo Theatre and it was our last show in Zimbabwe for the appreciation and support we have received throughout the years," director of the group, Phibion Ncube told Standard Style.
"We cannot go out of the country without performing in front of our community.
"We will then embark on our international tour for Switzerland and France on Wednesday."
Talking about the production, Ncube said Jewel of Africa is a music and dance production, which showcases the beauty of African dances.
"Jewel of Africa is a dance masterpiece which showcases the beauty of our dances, music, instruments from Zimbabwe… Zimbabwe is a unique country with a diverse people so we need to show the world that our dance, music is a Jewel on it's on," he said.
"Besides that, during the tour, we will showcase our culture, our dances, our music and we will do some dance teachings whereby the people will get a chance to learn about our culture.
"This kind of an opportunity is something to celebrate because our mission is to tour the world presenting the beauty of Zimbabwe and Africa".
Related Topics