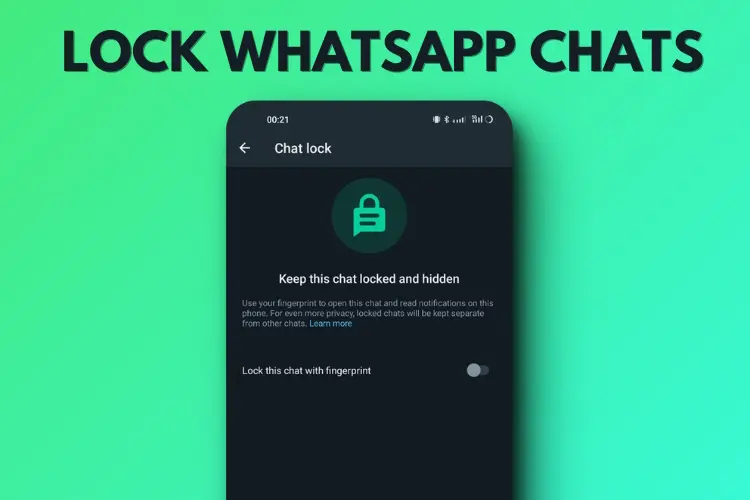 Whether it's while planning a surprise for your partner, or organising a secret job interview, there are often times when you'd like to keep certain messages private.
Well, now you can make sure your chats are safe from prying eyes, thanks to a new feature from WhatsApp.
The Meta-owned app has launched a feature called Chat Lock that lets you protect your most private conversations with a password.
Locked messages are secured in a separate folder and the sender's name is hidden - even to others with access to your phone.
'Our passion is to find new ways to help keep your messages private and secure,' WhatsApp said in a blog post.
To lock a chat, open the WhatsApp app and tap on the name of a one-to-one or group chat.
You'll now see a lock option, which will prompt you to enter your device password or biometric to secure that chat.
'Locking a chat takes that thread out of the inbox and puts it behind its own folder that can only be accessed with your device password or biometric, like a fingerprint,' WhatsApp explained in the blog post.
'It also automatically hides the contents of that chat in notifications too.'
To reveal your locked chats, simply pull down on your WhatsApp inbox and enter your phone password or biometric.
WhatsApp claims that Chat Lock will be useful across a number of different settings.
'This feature will be great for people who have reason to share their phones from time to time with a family member or those moments where someone else is holding your phone at the exact moment an extra special chat arrives,' it explained.
Chat Lock is rolling out from today, with further options coming 'over the next few months', according to the blog post.
'We're going to be adding more options for Chat Lock, including locking for companion devices, creating a custom password for your chats so that you can use a unique password different from your phone's,' it concluded.
The news comes shortly after WhatsApp announced that users can now get their account on up to four additional phones, or five in total.
WhatsApp users can link these four extra 'companion' smartphones by scanning QR codes using their primary phone.
Users have already been able to connect up to four PCs or tablets to a single WhatsApp account, but until now not any additional phones.
The 'highly requested' feature will suit those who have a phone for work and a phone for personal use but still want all their chats under a single WhatsApp account – although some said mistrusting couples will try to log into their partner's account.
Related Topics