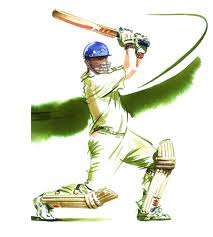 "Out of Africa with a heart of gold", "Code of Honour", "A colossus on the field and his own man off it," screamed different editions of the Sydney Morning Herald.
REPORT BY MICHAEL MADYIRA
These are plaudits used to aptly describe the iconic status of Zimbabwean-born Australia rugby captain David Pocock.
Growing up on a farm in rural Nkayi in the Matabeleland North province before becoming Wallabies' 79th Test captain at the age of 23, Pocock's life story reads like a fairy tale.
Regarded as one of the world's best openside flankers, the 25-year-old is sadly one of the many athletes who have left Zimbabwe to represent other countries at the highest level in various sporting disciplines.
But who can blame Pocock for opting to play for Australia?
Chilling childhood experiences in Zimbabwe when he witnessed one of his neighbours being strangled with a barbed wire, while a close family friend was shot dead during the land grabs in 2000 forced Pocock's family to flee to South Africa en-route to Australia for safety.
"That was probably the most rattling experience as a kid," Pocock told Sydney Morning Herald.
And to him, it was only fair to represent his adopted country, which provided him with a safe haven.
Arriving in Brisbane at the age of 14, the former Midlands Christian College student has twice been nominated for the IRB International Player of the Year.
Pocock is not the only Zimbabwean-born athlete who has turned his back against Zimbabwe.
Rugby though is the most affected sport and the trend has been largely attributed to an unprofessional sporting environment.
A tense political situation and an underperforming economy have also been determinants of talent drain.
Rugby players like Bobby Skinstad, Tonderai Chavhanga and Brian Mujati have turned out for South Africa before, while Tendai "Beast" Mtawarira is still a Springbok.
Ex-England Sevens international Nils Mordt is another player who undoubtedly would have added bite to the Sables or Cheetahs had he committed himself to Zimbabwe.
Peterhouse School current rugby coach Scott Gray was capped eight times by Scotland where his father was born.
"Scotland is where I got the opportunity to play professional rugby. I played for Zimbabwe Under-18 but I needed to play more competitive international rugby," said Gray.
"I and some guys out there would not have developed into great players had we decided to stay here. Right now I am involved in schools rugby where there is amazing talent but unfortunately when these boys leave school their best chance is to leave the country if they want to pursue professional rugby," Gray said.
Peterhouse and Heritage School old boy David Denton is a regular in the Scottish team.
Capped 14 times, the 23-year-old loose forward qualified to play for Scotland by virtue of his mother being born in the country.
Former Vainona High student Takudzwa Ngwenya was a sensation for the US at the 2007 World Cup.
Former Young Sables captain Marco Mama who currently plays for Bristol Rugby Club has expressed interest in playing for England.
However recently, encouraging signs of rugby players showing allegiance to Zimbabwe have emerged.
After playing for Scotland Under-20s, Boroughmuir captain Andy Rose wants to put on Zimbabwe colours.
South African-based Cronje twins of Guy and Ross have already thrown their hats in the ring for Sables consideration.
The 23-year-olds and Golden Lions halfbacks have already been included in the Sables squad for the 2015 World Cup qualification.
In cricket, former Zimbabwe Under-19 batsman Gary Ballance was recently capped by England, while seamer Glen Querl is making efforts to be considered by the same country after representing Zimbabwe at the 2006 Under-19 World Cup.
Having featured for Zimbabwe at the 2004 Under-19 World Cup, all-rounder Collin de Grandhomme played for New Zealand against Zimbabwe last year.
Harare-born former batsman Graeme Hick is one of the pioneers of this trend in cricket and he boasts of 65 Tests and 120 ODIs for England, while he also received offers to play for New Zealand.
At 17, Hick was in the Zimbabwe squad at the 1983 World Cup but later on chose England as the former had no Test status. Interestingly, he was part of the Zimbabwe team that toured England for a series of ODIs in 1984.
In athletics, long-jumper Brian Madanha Chibudu competes for Canada, while former Zimbabwe sprinter Lloyd Zvasiya failed trials to represent Great Britain at last year's Olympics.
Golf is also another affected sport as Bindura-born Mark McNulty acquired Irish citizenship at the age of 50 in 2003 and qualified to represent Northern Ireland, since his maternal grandmother was born in that country.
Dean Burmester and Mark Williams are now considered as South Africans.
The country's most popular sport, football has not been spared of this trend.
Seventeen-year-old Brendon Zibusiso Galloway is now capped four times with England Under-17.
On why he chose England over Zimbabwe, the former St Michaels Primary pupil told Standardsport last year: "Just the fact of playing for a quality country."
Lewin Nyatanga who has a Zimbabwean father is a full Welsh international and once captained that country.
Heavyweight British boxer Dereck Chisora left Zimbabwe as a 16-yer-old.
A temperamental character who always brews controversy, Chisora usually dons trunks with a Union Jack and a Zimbabwean flag on either hips. While these athletes get the best opportunities abroad, who can blame them?