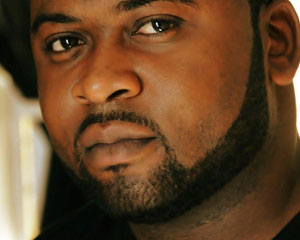 Doctor Tawanda, the producer responsible for turning two of Zimbabwe's adult entertainers into musicians, operates from his bedroom.
BY WINSTONE ANTONIO
Despite all the fame, the Botswana-based Zimbabwean, real name Tawanda Kasaira, made the revelations at the launch of Zoey Sifelani's album at Private Lounge on Wednesday.
Dr Tawanda, who is well-known for remixing Alick Macheso's songs as well as recording Beverly Sibanda's Tapinda, has worked with Botswana musicians Slizer and Vee.
Speaking to Standardlife&style on the sidelines of Zoey's album launch last week, Dr Tawanda said he has two studios in Botswana.
"For someone to be called a producer, it does not necessarily mean that he or she has to own a studio, but being able to deliver with what will be on the ground just like what I am doing," he said.
"When I am here [Zimbabwe]my bedroom is my studio and it was in that bedroom with a computer, a mouse and a keyboard that Zoey's album was produced."
Dr Tawanda is not the only producer in the country who has had to do with substandard or minimal resources as numerous others have been doing it in the country.
The concept, popularly referred to as back yard studios, has given birth to urban grooves, as well as dancehall music which is currently dominating the showbiz scene in Zimbabwe.
Zoey took her career to another level with the launch of her debut album Totsemukira.
The eight-track compilation features Dendera ace Sulumani Chimbetu on the track My Valentine and popular chanter Shiga Shiga, born Gift Katulika also contributed towards the project.
Some of the tracks that make up the album include, Ini Handiite, title track Totsemukira, Simudza Sele, My Valentine and Zoey Anopisa.
The launch was attended by a sizeable crowd that included National Arts Council of Zimbabwe's Harare provincial manager William Ndinde and a host of fellow musicians including Sulu, Dino Mudondo, Progress Chipfumo as well as Selmor Mtukudzi and her husband Tendai Manatsa.
First to take to the stage were Manatsa and wife Selmor who had the crowds grooving before they handed the reins to Progress Chipfumo and later to Sulumani who left the stage for Zoey.
When Zoey took to the stage, she did not disappoint as she belted out song after song from the album backed by the Red Angels.
She later performed her duet with Sulu, together with Doctor Tawanda sending the revellers into a frenzy.
Related Topics