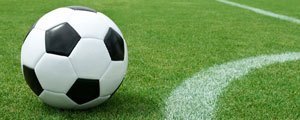 Chicken Inn . . . (1) 1 Chiredzi FC . . . 0
FORTUNE MBELE
DEPLETED Chicken Inn beat troubled Chiredzi FC to move five places up the ladder on the Castle Lager Premier Soccer League log standings in a lifeless encounter at Luveve yesterday.
Thomas Chimenya scored the solitary goal, a minute before half time after he was set up by Clemence Matawu, to give the GameCocks the much wanted maximum points on a day that Chiredzi head Moses Chunga said morale had hit rock bottom on his charges and that something had to be done as a matter of urgency before the Lowveld outfit sinks.
Chunga said either him or the current Charles Muchatukwa-led executive will have to go.
"The problem is we had what I would term 'kombi-leg.' We have to take drastic action. We are struggling on a number of things that should be done. I have the capacity to take that action and I will have to make a drastic decision because if I don't; we will lose these young players. It's either they [the executive] or I will have to go. I have been working hard to court sponsorship. The decision I will make will either be popular or unpopular but we need to protect our industry. Morale is down," Chunga, who was donning a Powertel T-shirt and cap, said after the match.
After the loss, Chiredzi, who held Hwange to a 1-1 draw last weekend, remained rooted at the bottom of the log table with a paltry six points from 11 games.
Chicken Inn head coach, Joey Antipas without regulars Danny Phiri, Mkhokheli Dube, Tendai Mukambi, Brian Mbiriri, Ben Nyahunzvi and Bhekimpilo Ncube, was happy with the three points at home after salvaging a point last weekend against Shabanie Mine in a 1-1 draw at Maglas.
"It is better than going down. We are still trying to find our way. We had to try and grind the result. We missed the players that were not part of the team and we lacked urgency and our tempo was a bit slow. The three points are good for us," Antipas said.
Related Topics