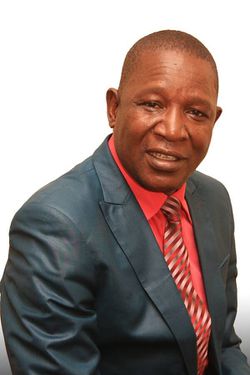 THE Apostolic Faith Mission (AFM) in Zimbabwe has closed its El Shaddai Assembly in Zengeza and fired its leader Reverend Paymore Murefu, for taking the church president Aspher Madziyire to court over alleged financial impropriety.
BY BLESSED MHLANGA
The church accused Murefu and Zengeza 5 pastor Kefias Mujokeri of rejecting lateral transfers and being the brains behind a High Court application where they sought an order compelling the church to hire external auditors to investigate Madziyire, AFM secretary-general Amon Madau and national administrator Munyaradzi Shumba over missing funds.
The duo accused their leaders of milking the church coffers dry for personal gain.
In a letter dated December 30 2015, AFM provincial chairman Reverend Collen Dandure, gave Murefu his marching orders, accusing him of "intransigence, arrogance and hostility towards the provincial committee."
Part of the letter reads: "When it became clear to the committee that there was no way out of the doldrums for the assembly and you, a proposal for your transfer to another assembly was put before you for your consideration."
"You rejected the proposal and for as yet unexplained reasons referred the matter to your lawyers. Your lawyers wrote to the committee threatening legal action against the church if the transfer was effected," Dandure added.
"Having received the letter from your lawyers, the committee concluded that you are no longer touchable … the committee decided to terminate your pastoral position in the province…
"You are, therefore, advised to remove your personal belongings from the church premises and to stop with immediate effect, conducting services as pastor of El Shaddai."
Dandure also sent a circular to all church members advising them of the closure of El Shaddai Assembly.
Murefu and Mujokeri in their High Court application accused the church leadership of violating Chapter 14.4 of the AFM constitution by failing to submit audited accounts of the church since 2003.
They alleged that the failure by the three respondents to submit audited books of accounts for over 10 years raised suspicion of corruption.
"Shumba's constitutional violation creates in me a reasonable suspicion that, the books of accounts having been immune to scrutiny for over a decade, AFM finances have for that period been abused and misappropriated," Murefu argued.
"It [AFM church] has failed to complete critical infrastructure projects such as the Rufaro National Conference Centre – which project has lied idle since around 2003."