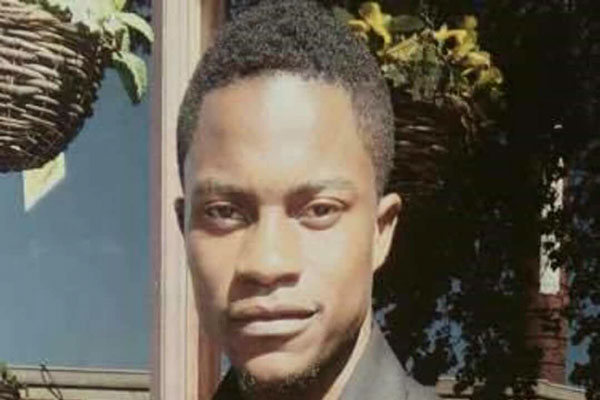 Contemporary musician Andy Muridzo has shaved off his dreadlocks after "joining" the Johane Masowe eChishanu apostolic sect led by one, Madzibaba Takudzwa, The Standard Style has learnt.
BY STAFF REPORTER
Muridzo's decision to shave off his trademark dreadlocks to take on a "new look" caught his fans by surprise and created a buzz on social media.
Although Madzibaba Takudzwa said Muridzo has been a regular at his shrine over the past four years, he never forced him to change his hairstyle.
"It is not true that I forced Andy Muridzo to remove his dreadlocks. Andy has been a member of this church for more than four years. We congregate with his mother and even his uncle is one of us. I have known him for the past four years. So, what you are saying is a lie," he said.
Muridzo's manager, Gift Petro, confirmed that the musician visited the shrine but insisted the visits had nothing to do with his decision to shave off his dreadlocks and he was not an official member of the church.
"I believe everyone is free to go to any church they want. So, Andy can go to any church. He visits Madzibaba [Takudzwa] here and there for help, but it does not mean that he is a member of that church," he said.
"In fact, he decided to remove the dreadlocks on his own. He can even put them back anytime if he wants."
He poured cold water on claims that Muridzo has been a member of the church for over four years.
After a picture of Muridzo standing with Madzibaba Takudzwa and donning white garments went viral on social media, a source close to the Dherira hitmaker claimed he was seeking divine intervention as his personal life was in a mess.
"When Andy visited Madzibaba to seek divine intervention, he was told to give his life to God. He was then instructed to remove the dreadlocks so that he can be a member of the sect," said the source.
There have been claims, however, that Madzibaba Takudzwa was paying celebrities — including dancehall chanter Killer T and Sulumani Chimbetu — to visit his shrine to woo worshippers and for fame.
Lately, Muridzo has been in the limelight for the wrong reasons, with raunchy dancer Beverly "Bev" Sibanda even claiming he had impregnated her before she suffered a miscarriage.
Muridzo took to Facebook Live and recorded a short video in which he admitted having an affair with Bev although he denied paternity of the child, citing the time that had elapsed.