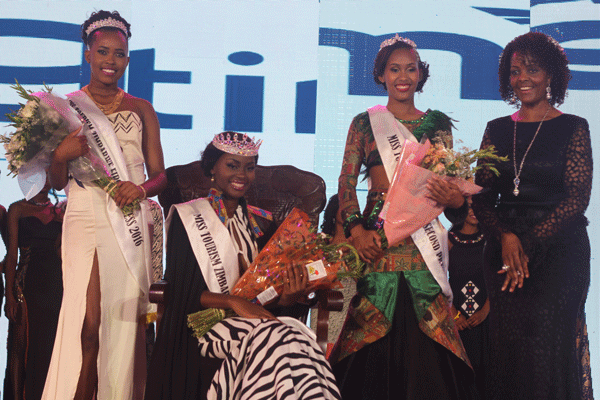 Miss Tourism Zimbabwe (MTZ) sponsor Bigtime Strategic Group has reportedly pulled out of the pageant following "differences" over planning and alleged misappropriation of funds, The Standard Style has learned.
By Kennedy Nyavaya
The development comes less than a month after the two parties launched this year's edition where they promised another breath-taking show after last year's brilliant event.
A source told this paper that the two parties' failure to agree on a number of issues, including merging with Miss Zimbabwe as well as the alleged misuse of funds led to the unceremonious end to the one-year marriage.
"The separation is a result of differences between the pageant and the sponsor. Part of it is that the pageant refused to merge [with Miss Zimbabwe] as well as lack of order entirely," said the source.
At the launch of this year's edition Bigtime Strategic Group boss Justice Maphosa said the two pageants — Miss Zimbabwe and MTZ — "were talking" as they were exploring possible "synergies as to how to fuse".
However, MTZ patron Barbara Mzembi was against the idea, leading to the collapse of the partnership.
In addition, allegations of misappropriation of funds which were downplayed early this year are believed to have fuelled the "divorce".
When contacted for comment on Thursday evening, Mzembi could neither deny nor confirm the developments.
"It is them who are saying they were pulling out, so you need to hear from them. I cannot tell you what is happening on the other side," she said. Mzembi said auditions were still on course as planned.
"All I can tell you is that we are organising the pageant and we have 19 applications so far. What is happening on the other hand, you need to get from the other end," she said.
However, it was established that Mzembi had sent a WhatsApp message on Thursday morning to the pageant organising committee advising them about the developments.
"Good morning committee. Regrettably, I write to inform you that Big Time Strategic Group has withdrawn their sponsorship. Their withdrawal has nothing to do with Miss Tourism Zimbabwe. Therefore, we are looking for new sponsors that would like to support this pageant," read part of the message which The Standard Style got a glimpse of.
Coincidentally, on the same day through the pageant's Instagram account @misstourismzimbabwe, MTZ had launched a $1 donation campaign, in a move suggesting financial constraints.
Although efforts to get comment from Bigtime Strategic Group did not yield any results, Maphosa early this year said although he was a close friend of the Mzembis, they would make each other accountable when things go south.
"I said when we started the programme, that if things go wrong guys let us hold each other to account," the South Africa-based businessman said then.
"If I don't do what I promise to do, hold me to account and when you don't do what you promise me, I will hold you to account as friends for the betterment of Zimbabwe."
MTZ is believed to be operating as an informal entity driven by volunteers, hence the disorder in the running of the pageant.
The withdrawal of Bigtime Strategic Group is a downside for the modelling sector, which is hampered by lack of funding and abuse of girls by opportunistic benefactors.