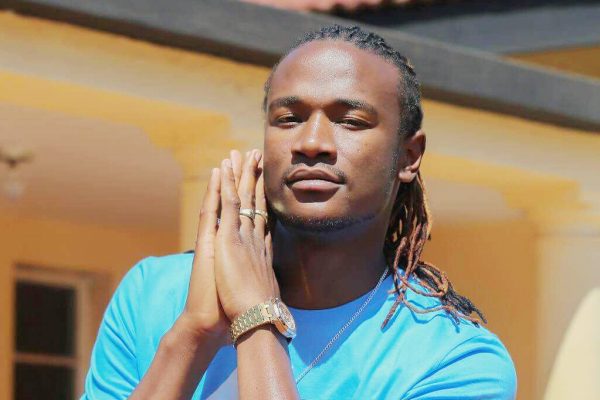 When Dendera music heir Sulumani Chimbetu tied the knot in 2016, multi-award-winning music star Jah Prayzah was the best man at the star-studded wedding that caught the attention of many across the length and breadth of the country.
By Sindiso Dube/Kennedy Nyavaya
Not only did the event seal the two's friendship, it was a display of a brotherhood poised to take over the music industry.
But almost as unexpected as Sulu's ex-wife, Marigold Mutemasango, disrupted proceedings at the event, the music duo's union appeared to be crushed.
Jah Prayzah, on the one hand, is comfortable achieving big through collaborations with international artistes, while Chimbetu on the other, is treading on thin ice thanks to an acrimonious divorce case, which threatened his freedom.
The duo's fate left them no less than strangers in the public eye as they are no longer seen in each other's company as frequently as they used to be not-so-long ago.
As a result, rumour has been swirling that the one-time friends had turned into "foes", claims the two have repeatedly dismissed.
The two artistes had, however, stopped sharing the stage raising eyebrows among their fans.
However, for the first time in a long period, the two artistes will on the eve of Independence Day quench their respective fans' thirst.
The two are billed for a joint performance at the Odyssey in the gold-mining town of Kadoma at a show organised by 2 Kings Entertainment.
Speaking to The Standard Style, Keen Mushapaidze, Jah Prayzah and the Third Generation Band's manager, said the show in Kadoma was overdue.
"There is no such thing as beef between Jah Prayzah and our brother Sulu. We have been working together for a long time and we will continue working with him. It's only that both camps have been held up by other commitments, but we are still friends," Mushapaidze said.
"The show in Kadoma was overdue, we have been waiting for long for this show and its coming on the eve of Independence celebrations means a lot.
"We are celebrating freedom and also unity as a nation and also as Third Generation Band and Orchestra Dendera Kings."
Chimbetu's publicist, Joe "Local" Nyamungoma, echoed the same sentiments as Mushapaidze.
"This is a show for unity and togetherness. We are happy to be sharing the stage with Jah again after a long time. Fans should come in large numbers as we set another new level in Kadoma," Nyamungoma said.
With Sulu's legal woes finally over, it leaves one to wonder whether their union will genuinely survive past promoters' shot at their crowd-pulling leverage.
Meanwhile, Sulumani, who is set to launch his forthcoming yet-to-be-named album, but has been widely titled Asante Sana by his fans, is expected to sample tracks from the project. After the Kadoma show, Jah Prayzah will perform at Davido's 30 Billion Concert in Harare on April 21.
Gates for the Kadoma show will be open at 6pm and tickets will be on sale for $5 before 10:30pm. The show comes after the capital city hosted Killer T, Silent Killer and other Zimdancehall chanters during Easter celebrations.