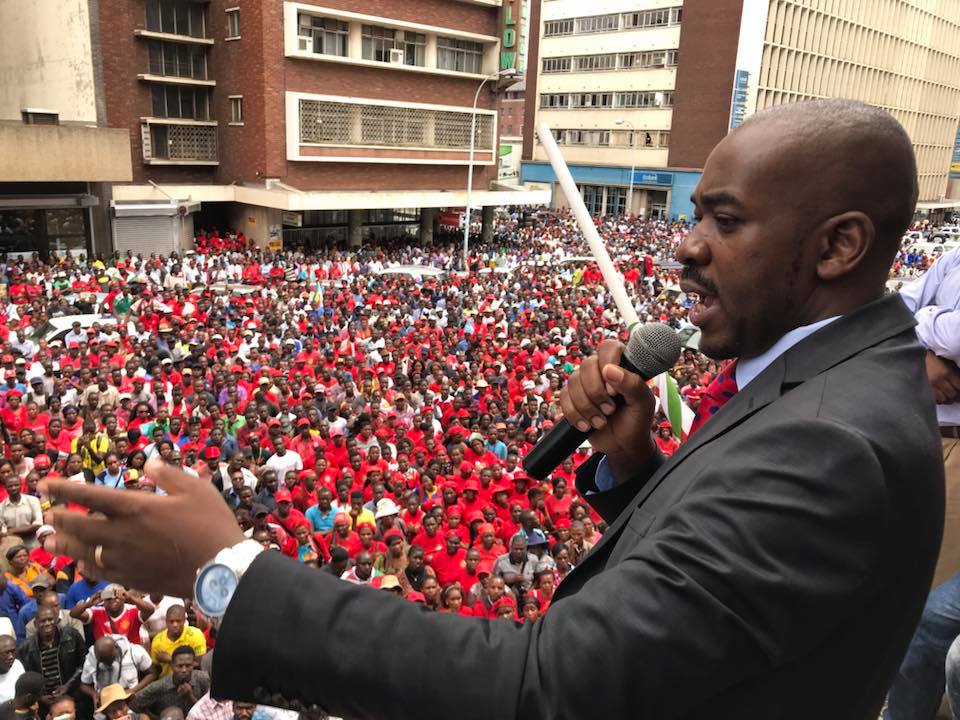 MDC Alliance presidential candidate Nelson Chamisa has taken his campaign to rural Masvingo, drawing big crowds at two events in Nyika and Zaka.
By Sukuoluhle Ndlovu and Hazvinei Mwanaka
Chamisa began his campaign in Nyika on Friday before yesterday's rally at Jerera growth point in Zaka.
He told hundreds of mostly MDC-T supporters that if he wins the elections, expected between July and August, his government would review all the so-called mega deals with Russia and China.
Chamisa said most of the deals were structured to benefit individuals and not Zimbabwe.
"We want the country to be developed," he said. "We are going to look at different mega deals, for example, those done illegally.
"If it is done transparently fine; but if not done properly, we are going to change that," he said.
"We are taking note of those mega deals that are being done and we want to see if it is not an issue of corruption to benefit only those in power."
President Emmerson Mnangagwa early this month visited China where he signed a number of deals, which the government claimed would soon have a positive impact on the economy. Chamisa said there was no reason for Zimbabwe to be poor since the country was endowed with vast mineral resources.
"So far we have 60 minerals in the country, but we are still in poverty, gold is everywhere," he said.
"The issue that we have is that money is being looted, but we want to reverse all those things."
MDC-T vice president Elias Mudzuri, Kudakwashe Bhasikiti and other MDC Alliance leaders attended the rally.
Chamisa has been crisscrossing the country drumming up support for the coalition ahead of the polls.