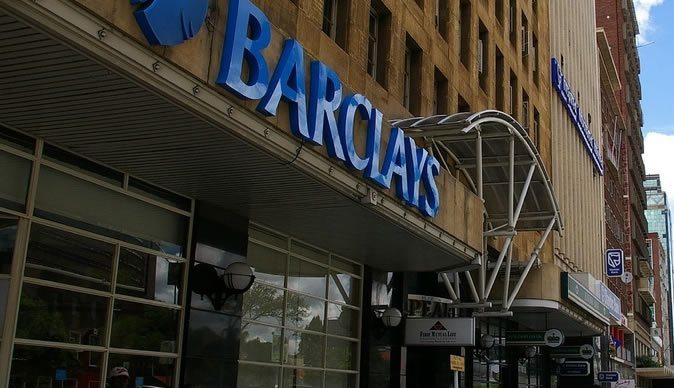 BARCLAYS Bank Zimbabwe has given the Zimbabwe Farmers' Union (ZFU) $70 000 for the "Fit for Life" programme, which aims to contribute to financial inclusion and food security, up-skill, educate and impact young farmers from across the country.
BY OUR CORRESPONDENT
Barclays managing director Sam Matsekete handed over the money to the ZFU at the launch of the third phase of the programme at Nyamashato Primary School in Murehwa recently.
The bank has been able to reach more than 30 000 young farmers through a strategic partnership with the ZFU, which started in February 2015 with an investment of about $500 000.
The additional funding that Barclays is providing to the "Fit for Life" programme seeks to assist an additional
4 000 young farmers around the country to develop financial capability and make informed and effective decisions with all of their financial resources; improve the understanding and application of farming business concepts; develop linkages with large enterprises and provide youths with start-up grants to assist the trained young farmers to set up their businesses.
Primary and Secondary Education principal director Jacob Gonese, who was the guest of honour at the event, said he was particularly impressed by the ZFU and Barclays Bank partnership because it had given birth to projects that improved the capacity of youths in agriculture.
He said the project continued to change the lives of many youths who did not manage to continue with their formal education, and also required persistence and determination from the beneficiaries for it to be successful.
Matsekete said: "When we initially partnered with the Zimbabwe Farmers' Union in 2015, we were clear that we wanted to make a difference in the lives of what we believe is the most important element of our country — our youths."
"Together with the Zimbabwe Farmers' Union, our aim with the 'Fit for Life Programme' has been to assist young farmers to overcome some of the challenges they are facing, challenges that might have inhibited them from accessing basic financial and business skills for sustainable growth in their projects," he added.
Matsekete said Barclays, which has been operating in Zimbabwe for over 106 years, had contributed tremendously to the agriculture industry.
"The 'Fit for Life' programme is the key to supporting youths at a grassroots level so that they may start contributing to socio-economic solutions," he said.
"We seek to play our part to ensure that tomorrow is better than today and this includes the future of the communities that we operate in.
"We remain a part of the community and we are passionate about leaving things better than we found them.
"Barclays Bank Zimbabwe will continue to engage in sustainable community projects that will have a long-term impact on the youth and our wider community."