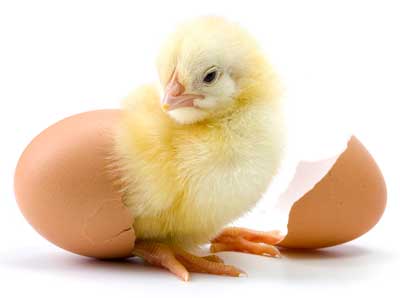 THE production of hatching eggs in Zimbabwe is projected to remain depressed until the last quarter of this year, necessitating the continued high dependence on imports to satisfy demand for day-old chicks from poultry farmers, an official has said.
BY MTHANDAZO NYONI
In an industry update for the first quarter of 2018, Zimbabwe Poultry Association (ZPA) chairman Solomon Zawe said between January and March, laying breeder stocks declined from 298 000 birds to 268 000 birds as off-layers were not matched by new breeders. 
Statistics from ZPA show that local production of hatching eggs declined from 7,4 million in December 2017 to 5,5 million in March 2018, while egg imports increased from 1,35 million in November 2017 to five million in March 2018. 
"As a result, production of day-old chicks (DoCs) has remained firm and averaged 7,1 million in the first quarter of 2018, representing an increase of 32% in the same period in 2017," Zawe said. 
He, however, said prices of DoCs remained firm in the first quarter of 2018.
Zawe said following the outbreak of avian influenza (AI) in May 2017, the national stock of broiler breeders declined from 660 000 birds in April to 490 000 birds in June and declined further to 470 000 in December 2017.
"Since then, an aggressive restocking of breeder birds by the poultry industry has occurred and pre-laying broiler breeder birds increased from 130 000 birds in September 2017 to 306 000 birds in March 2018," he said. 
"As a result, there is an upward increase in the total number of broiler breeder birds, which rose to 574 000 birds in March 2018. "However, this is still 13% lower than the stocks before the outbreak of AI."
In the period under review, Zawe said broiler meat production, which had declined to a monthly average of 7,546 metric tonnes [mt] in the third quarter of 2017, has recovered very strongly. 
The recovery has continued into the first quarter of 2018, he said. Zawe said the monthly average production of 11 213mt of broiler meat during the first quarter of 2018 was 37% more than the average production in the first quarter of 2017.
He said large-scale broiler meat production peaked at a new high of 4 379mt in March 2018. 
"While producer and wholesale prices held firm in the first quarter of 2018 at $2/kg LW and $3,65/kg CDM, stockholding started to increase and reached 1,428mt in March and price of 2kg IQF dropped from a peak of $3,60/kg in December to $3,40 in March," he said.
Zawe said layer breeding stock dropped from 48 000 in July to 22 000 in August 2017 because of destocking measures to contain AI.
"Total breeding stock had recovered to 42 000 in January 2018 on the back of investments in growing stock but had declined to 34 000 March 2018," he said.
"Production of hatching eggs in the first quarter was similar to that of the last quarter of 2018." 
Zawe said production of sexed pullets in the first quarter of 2018 was 4% up on the last quarter of 2017 but 24% lower than that of the first quarter of 2017. The price of sexed pullets remained firm at $1,33 per chick, he said.
"Increased broiler meat supply in the first quarter of 2018 has led to significant stock build-up and it is expected that wholesale prices will remain depressed," he said. 
"However, persistent AI outbreaks in South Africa and an expected post-harvest increase in demand for DoCs in Zambia will limit supply of imported hatching eggs to Zimbabwe."
He said this would increase reliance on non-Sadc imports of hatching eggs until the end of the year when local production is expected to recover to pre-AI levels and DoC prices are likely to remain high.
However, Zawe said recovery of the egg market would take much longer as investments in layer breeding birds — though positive — had not been at levels accomplished in the broiler sector. 
"It is expected, therefore, that prices will remain high in the second to third quarter. The industry is against the importation of table eggs to increase supply given the existing threat of AI in the region," he said.  
Zawe said poultry trade statistics indicated a disturbing trend, where, despite the ban on imports of poultry products from South Africa imposed after the outbreak of AI there, statistics show that some 1 000mt of poultry products were imported into Zimbabwe from SA during 2017. 
"The prohibition on imports of poultry products from South Africa would indicate that this product entered the country illegally, without the required permits being issued," he said. 
"As well as the AI risk this poses to animal health, smuggled meat products can also be a risk to human health."
He said both the emergence of AI in the Southern Africa region, and listeriosis deaths in SA over the last 15 months, highlighted the health and economic risks from the uncontrolled importation of livestock products.