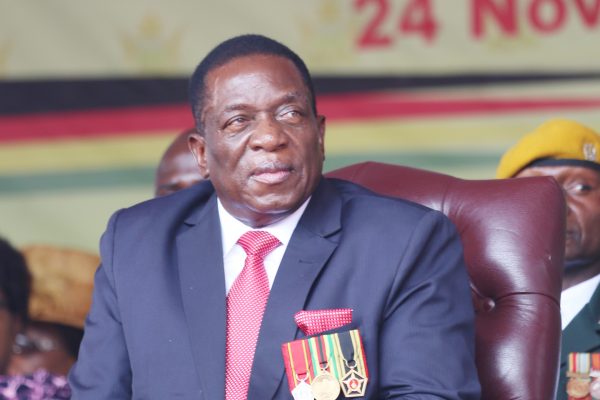 PRESIDENT Emmerson Mnangagwa seems to have taken a leaf from his mentor Robert Mugabe by signing investment deals worth billions of dollars — some opaque or dubious — that never see the light of day.
BY MTHANDAZO NYONI
During Mugabe's era, several deals were signed, especially with China raising hopes of a swift economic turnaround, only to disappear from the radar after the pomp and fanfare.
Since coming to power in November last year, Mnangagwa has been preaching the "Zimbabwe is open for business" mantra, promising to create an investor-friendly environment.
In the run-up to the July 30 elections, the president repeatedly claimed that Zimbabwe had attracted investment commitments amounting to over $16 billion since he took over power.
Some of the so-called mega deals that Mnangagwa signed were in mining, energy and tourism.
But as was during the Mugabe's era, it is still so during the new dispensation.
Mega deals are signed with controversial companies or characters and are never implemented.
For instance, in May this year, government signed a $5,2 billion deal with a South Africa firm, Nkosikhona Holdings, for the production of over eight million litres of liquid fuels per day from coal in Hwange.
A groundbreaking ceremony for the plant was scheduled for June 1, 2018 while mining operations were expected to start in September, but none of that happened.
The deal was even granted national project status by Mnangagwa himself.
The deal raised eyebrows with analysts saying the South African company's credentials were suspect.
Parliamentary portfolio committee on mines and mining development chairperson Temba Mliswa said it was a cause for concern that none of the deals had been implemented, almost a year after some of them were announced.
"It's a cause for concern naturally because we expect those deals to be implemented," he said. "Government also would not have done due diligence on those investors."
Mliswa said failure to implement investment deals was common during the Mugabe era and the new administration seemed to be continuing with the tradition.
"These deals are critical in turning around the economy. They are a quick win," he said. 'The government should adopt a use it or lose it policy. We cannot continue like this."
Mliswa also said government should review the indigenisation policy on platinum, saying it would be difficult for investors to put in their money in Zimbabwe.
Mnangagwa's government amended the Mugabe-era Indigenisation and Economic Empowerment Act, which aimed to increase black Zimbabweans' ownership of mines by preventing foreign entities from holding majority stakes.
The revised law exempts several sectors such as mining from the controversial 51% indigenisation threshold, but not diamond and platinum mines.
National Assembly speaker Jacob Mudenda said appropriate parliamentary committees would make follow-ups on progress in the implementation of the deals.
"What happens is that the appropriate committee will interface with the relevant minister or ministry to find out progress and that's an ongoing exercise," he said.
"It is the responsibility of the committee to interface with the relevant minister or ministry to find out progress."
Bulawayo-based economic commentator Reginald Shoko said transition from commitment to implementation normally involved a lot of procedures and some of the deals would not sail through due to the prevailing economic challenges in Zimbabwe..
"There are also issues of too much red tape in government offices, which is affecting the ease of doing business," he said.
"The delays have a serious impact on the confidence of investors in the economy, which has a negative impact on growth projections," Shoko said.
"We are still lowly ranked in terms of competitiveness and ease of doing business.
"In short, we are still considered a risky investment destination. We will continue with high levels of unemployment and being a net importer of goods and services."
The Southern and Eastern African Trade Information and Negotiations Institute (Seatini) recently raised a red flag over deals the government signed in the past few months, saying they were characterised by opaqueness and lack of public scrutiny.
"There are, however, discomforts emanating from the opaqueness of the processes leading to these major investment deals, as they are signed in boardrooms, with the public lacking key details to such deals," Seatini said in a statement.
"There is no full disclosure of details and information on these deals, including full disclosure of the investors.
"Currently, there are limited forums for collective interrogation of these investment deals that are inclusive of communities and the civil society."
Information, Publicity and Broadcasting Services deputy minister Energy Mutodi insisted the deals were work in progress.