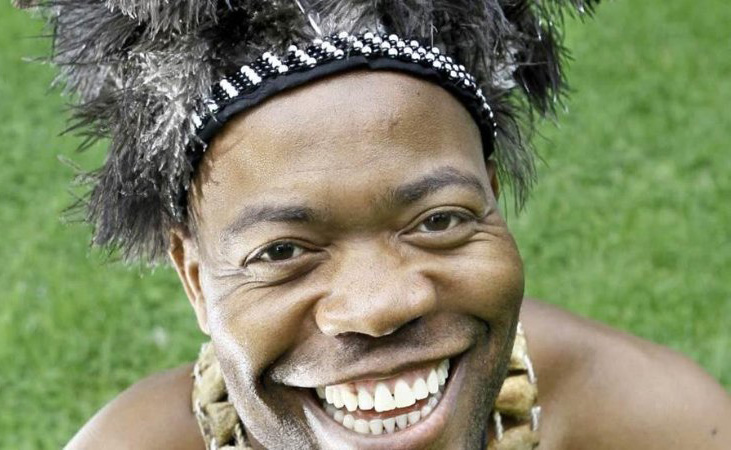 By Style Reporter
Sweden-based cultural ambassador Makandire Luckson Chikutu says he is shocked to be a nominee in this year's edition of the National Arts Merit Awards (Nama).
The artiste added that he was humbled to note that stakeholders do appreciate his works in the Scandinavian country.
The 18th Nama ceremony will be held on March 23 at the Harare International Conference Centre.
Chikutu, affectionately known as ManLuckerz, was nominated in the Artiste in Diaspora category where he will be battling it out with fellow diaspora artistes Danai Gurira and Donel Mangena.
Speaking from his base in Uppsala City, Chikutu said the nomination alone would give him power to do more as regards cultural exchange programmes between Sweden and Zimbabwe.
"I feel so happy to be nominated. I am happy for the media both in Sweden and Zimbabwe who contributed much in spreading my works and efforts," he said.
"I am proud of my motherland to recognise me in cultural and artistic development. It is something, which gives me more power in sharing Zimbabwean culture overseas. It gives me more confidence in building a Bridge to Africa (BTA). I am shocked by the nomination and at the same time being excited that someone out there is seeing my struggle to develop culture."
Chikutu is the man behind the Zimbabwe Music Festival Bira a cultural exchange festival that has seen a number of local artistes travelling to Sweden.
He also led the Music Medicine Project, a programme that saw him holding workshops where he facilitated through storytelling and traditional dance music, among other artistic disciplines.
The multi-talented artiste is also the leader of the Zim Traditional Unity Band that has released about six albums in Sweden. The band is comprised of members from both African and European countries.
In November last year, Chikutu was honoured with an award for promoting African culture in Europe at a glamorous event held at Huddinge Gyminasium Aulan in Stockholm. The awards were organised and sponsored by AI-TV Network in Sweden.