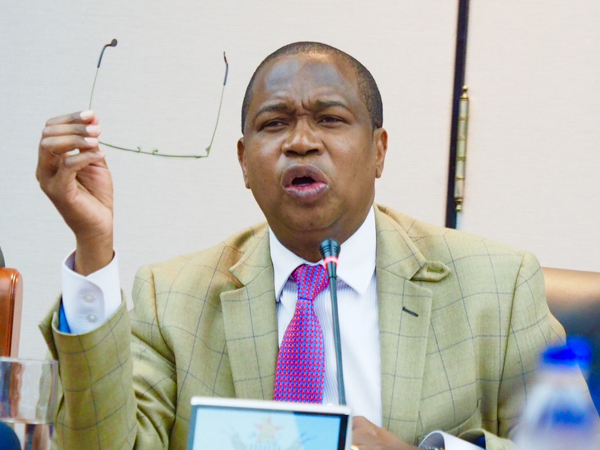 BY FIDELITY MHLANGA
FINANCE minister Mthuli Ncube will find it difficult to balance the books during the last half of the year after he unveiled a supplementary budget envisaging huge spending on agriculture, analysts have warned.
Ncube revealed last week that Treasury recorded a $803,6 million surplus between January and June on the back of fiscal discipline under the Transitional Stabilisation Programme.
However, under the new $10,85 billion supplementary budget government spending will spiral.
Some of the new financial obligations that Ncube announced were the $1,67 billion that will go towards support for strategic crops such as grain, soya beans and cotton.
Another $2,8 billion was set aside for a cropping programme that will see 210 000 hectares being put under maize and 30 000 hectares reserved for soya beans at a cost of $1,03 billion
Government employment costs will go up to $5,8 billion from $4,1 billion in the second half of the year.
Treasury expects revenue collections to reach $14,1 billion, leaving a budget deficit of $4,5 billion.
Persistence Gwanyanya, a Harare-based economist said Ncube's projects showed that the government would record another budget deficit, negating the good performance in the first half of the year.
"If you look at the projections going forward, there is a significant amount of expenditures that are expected," he said.
"So by year-end we expect to be in deficit again. It is expected at the back drop of unbudgeted expenditure that happened recently.
"We need to be sure how we are going to fund the expenditure. We need to make sure that the deficits don't grow to unbudgeted levels."
Zimbabwe National Chamber of Commerce Christopher Mugaga said it would be difficult for Treasury to raise the revenue to support projected expenditure given the deteriorating economic situation in the country.
"If you look at the first six months of the year, revenue was $5 billion, but the expected revenue collection by year end is $14,1 billion," he said.
"So in other words, the minister is saying he will raise $9 billion in the last six months of the year.
"The question is how he will raise the $9 billion when he only managed to raise $5 billion in the first half of the year."
Mugaga said the upward review of tax bands will reduce government revenues as fewer people will be earning taxable income. Ncube raised the tax free threshold to $700 a month.
"If he expects to raise $9 billion, it means he is anticipating that figures will be inflationary," he added. "Inflation is a reality. It's going to grow even on a month-on-month basis."
CEO Africa Roundtable Kipson Gundani said a budget deficit was inevitable, especially after the reintroduction of the Zimbabwe dollar in June. "The midyear budget review confirmed that we are heading towards a deficit," he said.  
"In the spirit of containing public debt and given that we now have a local currency, this is likely to be financed through seignorage (profit that a government makes from printing its own money), which is inflationary."
Ncube said Zimbabwe will not publish annual inflation figures until February next year to enable ZimStats to collect more data to compare the price statistics on a like-to-like basis.
He said the current year-on-year comparisons were based on last year's US dollar dominated prices, which he believed distorted data when compared to prices after recent currency changes.
The government ended dollarisation in June, triggering massive price increases.