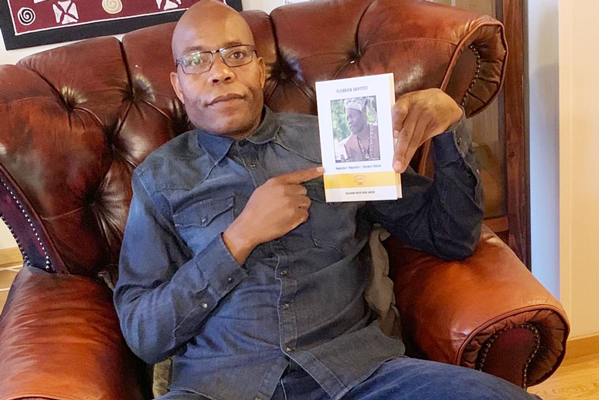 By Style Reporter
Sweden-based musician-cum-author Luckson "Manlurckerz" Chikutu has completed the translation of his debut book Flashback Identity from Swedish to English and has set October 6 as the launch date.
The book was published to market Zimbabwean culture in Scandanavia with the multi-talented artiste chronicling the importance of music and dance in society among other things.
"The two versions are ready now. The book was first written in Swedish before I translated it into English to cater for a wide readership," Chikutu said.
"I have also set October 6 as the launch date for the two books before another launch at a cultural festival to be held here in Sweden later in the year." The 188-page book would be available on online platforms like Amazon and E-book, among others, as well as in bookshops in Sweden.
The 2018 Nama nominee said he was hoping the book would be well-received back home where it should be read in schools.
"I really want to share it with the new generation and even adults about how best we can document our family and Zimbabwean culture or history," he said.
"I will be happy to see it being used in primary and secondary schools or even at tertiary institutions in Zimbabwe. I want to inspire my fellow countrymen about how one can achieve his dreams and goals."
The book, which also talks of the music business was edited by Willias Masocha and Ariane Catomeris among others.
Chikutu has been on the forefront of marketing the Zimbabwean culture and history in Sweden and other European countries through hosting workshops, music lessons and symposiums.
He has been performing in a number of Swedish arts festivals especially in Uppsala his hometown.
Some of his artistic activities include traditional dance, storytelling and singing. He has released a number of music albums with the recent one being Ndundu-Madhaiza.