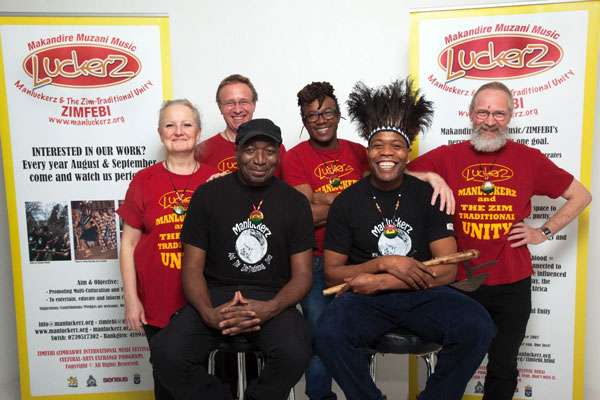 By Style Reporter
Zimbabwe's cultural ambassador in Europe, Luckson Chikutu, will kickstart the year with a concert to be held in the Swedish town of Upsalla on March 28 as he continues to market the country's culture and traditions in the diaspora.
Chikutu, popularly known as ManLuckerz in arts circles, will be a solo act at the concert dubbed Live Music from Africa, Zimbabwe, to be held at Club Sevea. The concert is expected to attract a lot of art enthusiasts in and around the town.
Speaking from his base in Sweden, Manlurckerz said he would introduce the Borrowdale dance in one of his acts on the day.
"I am happy that the dream to share my art with the Swedish people is coming to reality," he said.
"I am looking forward to the concert and I will be explaining every lyric in Swedish so that all the revellers get a feel of what I will be doing.
"We are going to introduce the Museve Borrowdale dance that is associated with Zimbabweans."
The gig was organised by Build Association.
"The event is dubbed Live Music from Africa, Zimbabwe because it will be more of a cultural crusade from our beautiful continent," ManLuckerz said.
"There will be live acting, contemporary dance, the Borrowdale dance and storytelling, among other things."
His music band is diverse with members coming from different countries including backing vocalist and daughter Jessina (Zimbabwe), rhythm guitarist Martin Larson (Sweden), bassist Joseph Semafumu (Uganda), drummer Mia Torngren (Sweden), Celso Paco (Mozambique), lead guitarist Goran Larson (Sweden) and keyboardist Ben Joe (Gambia), among others.
ManLurckerz has become a household name in and around Upsala with his art brand growing steadily in the Scandinavian country.