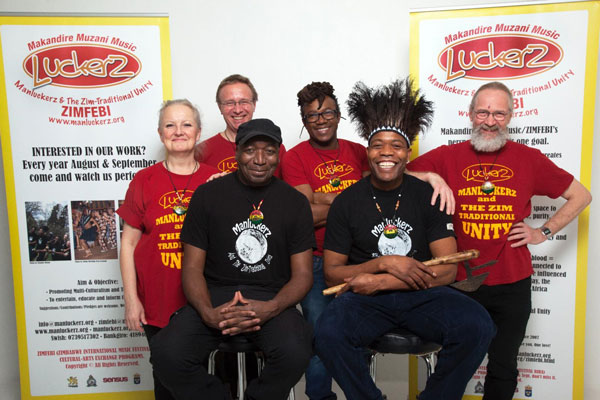 By Style Reporter
Sweden-based multi-talented artiste Luckson "Manluckerz" Chikutu has urged local artistes and Zimbabweans in general to focus on promoting local culture in the diaspora as a way of marketing the country.
The lanky artiste, who has since earned the tag Cultural Ambassador in Europe, said Zimbabwe can benefit much form cultural tourism, hence the need for various artists to promote it across the globe.
"I urge my colleagues and Zimbabweans in general to take cultural tourism seriously and market the country out there. Of course, we have gold and all those minerals, but I am confident that the country can earn more money through the promotion of our own culture across the globe," he said.
Chikutu has become a household name in Sweden and other countries through his cultural performances that range from storytelling, live traditional dance performances to poems among other disciplines.
He added that local artistes should grab the opportunity as this could turn one's fortunes.
"It is high time local artistes swallowed their pride and try to spread their wings elsewhere especially in Europe and express themselves. In these countries they appreciate talent, hence the positive benefits for both the artistes and nation at large. Arts is a business and people need to know that wearing a local traditional regalia in Western countries is not a shameful act, but a blessing," said Chikutu.
Chikutu said it is high time for government to take into consideration the power of culture and arts in other continents to boost tourism, thereby increasing revenue earnings.
Apart from Chikutu, other locals who have done much is promoting local culture especially in Europe include Hope Masike, the late Oliver Mtukudzi, Mokoomba and Blessing Chimanga, among others.