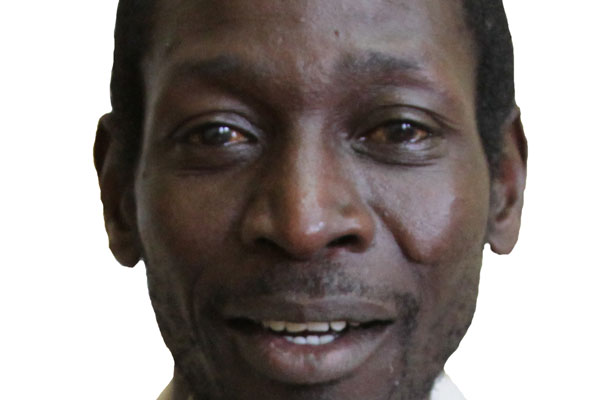 inside sport: with Michael Kiriati
THERE is good news coming from South Africa, England, and France, that their respective soccer seasons would be resuming, some of them this month, and others, in September.
The 2019/20 South African season continues on August 11 after a break, while in England, the 2020/2021 Premier League campaign roars into life on September 12, with the French Ligue 1 set to start on August 22.
Most, if not all, of the Warriors are based in South Africa and Europe and the resumption of football in those parts of the world gives the players the chance to prepare themselves fully for the Warriors international engagements.
This is good news for Zimbabwe and their coach Zdravko Logarusic as his players would be getting into action ahead of the start of the 2021 Afcon and 2022 World Cup journeys.
Logarusic has made it clear that he will pick his team on current performance rather than on reputation and now he has had the chance to watch his players in action, and make his best choices.
Unlike in the past when the national coach needed money to travel to watch his players in action, Logarusic does not have to do so as matches in the Absa Premiership and others in Europe are screened on television.
This gives him the opportunity to monitor the progress of his players so that when the time comes, he will know which players to pick and which ones to leave out.
Sadly, though, Logarusic might not have the chance to have a look at the Zimbabwe-based players as the Castle Lager Premier Soccer League season is unlikely to kick off any time soon.
Covid-19 is wreaking havoc in the country to the extent that it would be a high risk to allow football to return right now, especially considering the circumstances in the country.
On that premise, Logarusic will have to rely on his assistants — who know the local players better — to pick up his team for the 2021 African Nations Championships (Chan) which is reserved strictly for locally-based players.
However, that football is returning in Africa to South Africa, having returned in Morocco, Tanzania and Zambia, should also be a wake-up call for Zifa that Afcon and the World Cup qualifiers could be coming soon.
Logarusic needs time to build his team for both Afcon and the World Cup and that can only be done through serious warm up or friendly matches against opponents of good standing in African football.
Caf have lined up their calendar along to that of Europe and Zimbabwe will not have any problems in getting their players released by their European clubs should they be needed for friendlies.
Zifa are advised this time around to look elsewhere for other friendly match opponents and abandon the system of always looking at Zambia whenever the Fifa date for international friendly matches arrives.
On top of that is the fact that Zambia themselves might not be forthcoming this time as they are in the same 2021 Afcon group with Zimbabwe along with Algeria and Botswana.
South Africa too might not agree to a Warriors friendly as they will also play Zimbabwe in the 2022 World Cup in a group that also includes Ghana and Ethiopia. It is not good for Zifa to do things at the last minute, and the football federation should right now — start negotiations with potential friendly match opponents so that when international football returns to Africa, everything would be in place.
Surely getting the likes of Cameroon, Ivory Coast, Nigeria, Senegal, Egypt and Morocco to bring their best players to Zimbabwe will not be easy but there are the likes of Burkina Faso, Mali, Guinea, Kenya, Uganda, Congo, and the DRC, who can provide meaningful challenge in the Warriors' build up.
In the past, it was difficult for Zimbabwe to play host in those friendly matches due to financial constraints but that is not the case right now as Zifa have a laden bank balance.
The national football federation has the financial reserves from the Fifa and CAF Covid-19 relief funds and part of that money can also go towards hosting serious Warriors friendly matches.
Zimbabwe has qualified for the Nations Cup on four occasions in 2004, 2006, 2017 and 2019 but have sadly never gone beyond the group stages in all those appearances.
Qualification is looking possible for the 2021 Nations Cup but the focus should be on having a team capable of seriously challenging for the Afcon title as well as qualifying for the 2022 World Cup in Qatar.
Some might see qualifying for the World Cup as impossible but the football record books show that outsiders like Jamaica, Trinidad and Tobago, Kuwait, Honduras, Togo, and Angola, have made it to the global football festival, and the Warriors can also do it.
The journey begins as soon as inter-country football returns with a series of serious friendly matches for Logarusic to build a team that will be remembered in the manner it plays and wins.
Although sport is under the weather in Zimbabwe right now due to the threat of Covid-19, that cannot stop Zifa from laying down the foundation for the future of the Warriors.
l For your comments, views, and suggestions email, mkariati@gmail.com or WhatsApp on 0773 266 779.