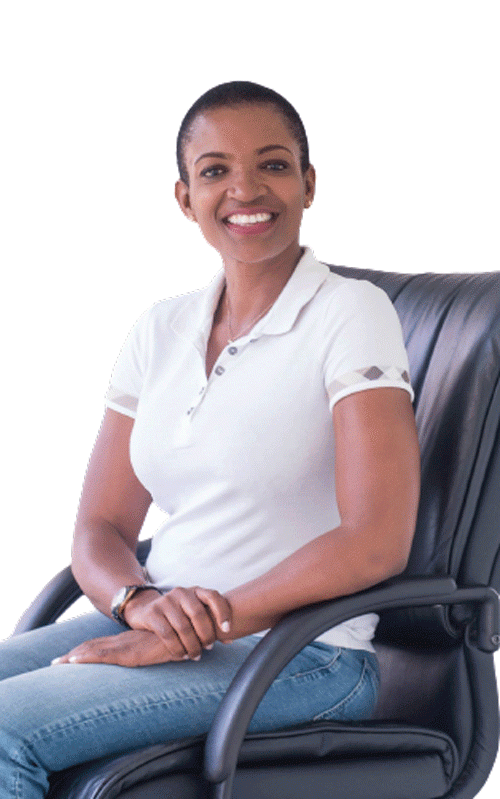 ZIMBABWE is experiencing a significant improvement in domestic tourism, fueled by its diaspora population, industry officials have said.
Domestic tourism allows local people to understand the different cultures among the indigenous people of a country.
Countries also rely on it as a tool to reduce poverty, improve infrastructure, generate employment and most importantly to drive economic growth.
In the first six months of this year, the Zimbabwe Tourism Authority (ZTA) recorded a total of 4,4 million domestic trips as people discover their country.
"The sector is definitely still recovering. The idea is to find ways to help each other along the way and to be there for one another as we are recovering," ZTA spokesperson Godfrey Koti told Standardbusiness.
"We have seen quite a huge influx of tourist arrivals in the first six months of the year. We have received over half a million visitors that have come through. We have seen investment coming up to about US$192 million. We have seen domestic trips coming up to about 4,4 million being taken across the country."
Last year in the same period, domestic trips stood at 4,5 million," Koti said.
"This is an indicator that we are recovering and we are getting closer to a pre-Covid 19 level as far as business conducted and revenue collected. Talking about revenue, we are over US$397,7 million so far and we are looking to finish the year strong. Last year in the same period, revenue stood at US$341 million.
"These figures are an indication that we are on the right path in terms of recovery. We had to take out a lot of insurance during that time of Covid to try and keep the businesses active. Certainly we have not yet recovered."
Tourism arrivals increased by 50% to clock 529 078.
To grow the sector, Koti said they have done partnerships with the aviation sector, among other initiatives.
"You will see a lot of activities that will be rolled out with the advent of the Ministry (of Tourism and Hospitality Industry). We also have partnerships with airlines, the aviation sector in particular has been a very critical pillar because they provide access into the destination," he said.
"The results have been really focusing more on creating partnerships with those airlines to make sure that we get enough access into the destination."
Tourism Business Council of Zimbabwe president Wengai Nhau said the growth in domestic tourism was being fuelled by the diasporans.
"There was an increase in domestic tourism (as) people discover their country first on internal travelling. The high number of citizens who come from the diaspora especially during the end of year plays a significant part in the increase of domestic tourism as they take their families for holidays around Zimbabwe," he said.
According to Nhau, there was a big domestic tourism market in the past years compared to the current situation due to different disposable income.
"lf you trace back to 1999, there was a big domestic tourism market. From 1999 coming to date, the market was on the decline and it started improving after Covid-19. In 1999 to 2020 when Covid came, the domestic market was on the decline. From 2020 to date, domestic travel especially 2020 to 2022, the market was growing," he said.
"This is because 1999 going backwards the economy was stable because of disposable income. If the disposable income is good, people tend to travel more. When the disposable income is not stable people won't travel. In 1999 to 2020, the disposable income was very low even today." he said.
Nhau highlighted that the differences in domestic tourism for the year 2020 and 2022, were also induced by the Covid-19 travel restrictions all over the world.
"People were opting to travel within their countries to avoid inconvenience of revenue compliance and the other Covid- 19 protocol," he said.
Nhau said Zimbabwe had taken its first step towards creating demand for its existing tourism products and services through ZimBho #IzimYami #Vakatsha. This campaign is designed to focus mainly on the domestic market whose contribution to economic growth and development is yet to be fully realised.
Meanwhile, the sector is having an engagement with the government on realigning the value chain following various negative feedbacks from the domestic tourists.
"We have received feedback especially on the negative side about the cost going high in the business. I would attribute that to some structural dynamics within Zimbabwe's economy at macro-level that are being discussed and we are in an engagement with the government in that regard," Nhau said.
"We will definitely get to the point where that issue will be addressed from a macro-environment point of view. It's not only tourism, it's value chain that needs to be interrogated. We are in talks currently with the government and business to find how we can realign the value chain."
Tourism and Hospitality Industry minister Babra Rwodzi said: "We are currently seeing a big improvement in accordance with our strategic policies."
Related Topics