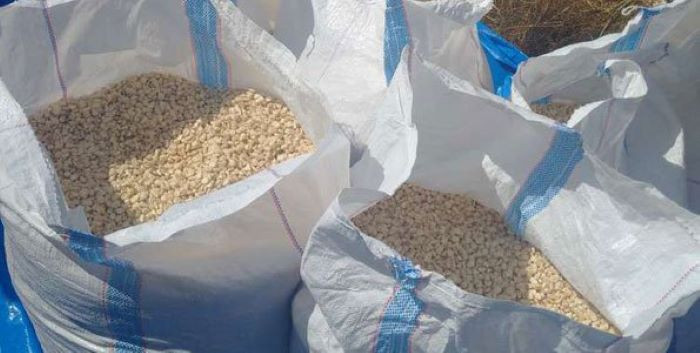 THE International Maize and Wheat Improvement Centre (CIMMYT), a member of the USAID funded Zambuko Livelihoods Initiative (ZLI) will this month hold the fourth edition of the seed and mechanisation fairs in Mwenezi and Masvingo rural districts.
Along with ZLI partners, SNV, Mwenezi Development Training Centre and Tree of Life, the fairs are set to take place on October 5 and 6.
"The primary focus remains on smallholder farmers within our implementation districts, with the goal of engaging up to 1 000 farmers on each day of the seed fair," CIMMYT said in a statement.
Since 2020, the organisation has been hosting seed and mechanisation fairs to empower smallholder farmers by providing access to climate-smart seed varieties for maize and small grains in Masvingo province.
Previous editions were exclusively held in the Masvingo rural district.
"In 2023, the initiative takes a momentous leap by extending its reach beyond Masvingo rural district to Mwenezi district, where CIMMYT has actively implemented mother and baby trials," it said.
"This year's fairs also mark the introduction of a ground-breaking mechanisation component, thanks to the Feed the Future Zimbabwe Mechanisation and Extension Activity, encompassing six districts in Masvingo Province (Bikita, Chiredzi, Chivi, Masvingo, Mwenezi, and Zaka)."
In the lead-up to the fairs, CIMMYT will conduct pre-awareness drives to promote the events within the respective locations, including gardens, business centres, and homesteads.
"These activities aim to empower farmers to use their savings for input purchases and offer learning opportunities through interactions with our partners that include reputable seed and input companies and machinery manufacturers," it said.
Live demonstrations and presentations by invited partners, including ZLI partners, seed companies, input providers and machinery experts, will showcase the latest innovations.
"Farmers' powerful testimonials about their journey with conservation agriculture and improved seed varieties will underscore the transformation," it said.
The fairs will also incorporate edutainment elements, allowing farmers to actively participate in interactive question and answer sessions to deepen their understanding.
Related Topics