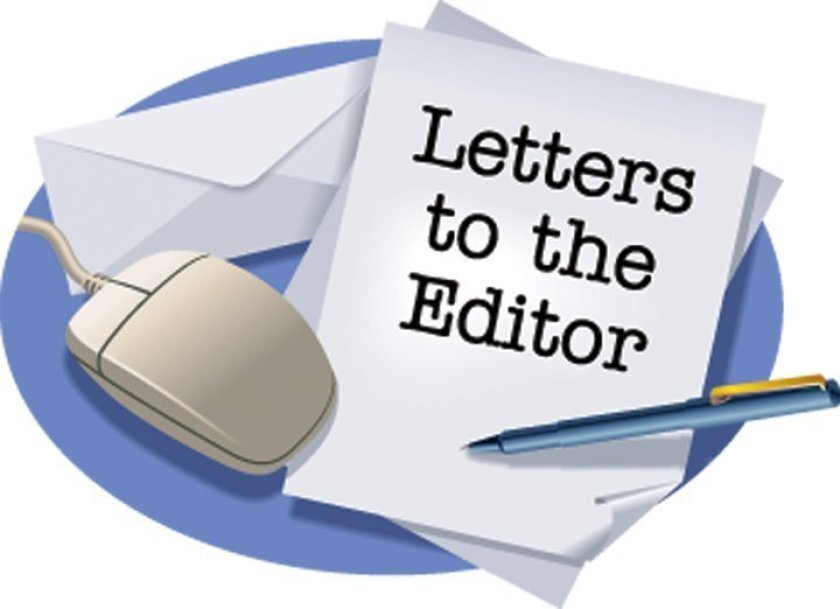 The Zimbabwe Peace Project (ZPP) welcomed the move by government to embark on a nationwide blitz to reach out to Zimbabweans who needed critical national documents like birth and death certificates and national identity documents (IDs).
The mobile process, which started on April 1 and runs until September 30, this year, was long overdue considering that since 2020, when the Covid-19 pandemic hit, there has been limited operation of the Registrar General's office, and there were restrictions of movements.
The move by the RG's department culminates from among other things, the concerns raised by ZPP in its research on access to documentation.
A position paper was produced to analyse the inability of children born of irregular migrants to access birth certificates after their parents send them to Zimbabwe to be raised by their parents, who are the grandparents of the children.
The report, titled, "Cursed with Statelessness: Consequences of Deprivation of National Identification Documents", noted some of the following issues: The report found out that in areas near the borders of Zimbabwe, there was a high number of people migrating to neighbouring countries, leaving their children in the care of grandparents, who would not be able to acquire registration documents for them.
In other cases, people migrated to other countries but would not regularise their stay there.
This made it impossible for them to register any children they bore while living illegally in a foreign country.
As a result, these illegal immigrants would send their children to Zimbabwe without any documentation.
This posed challenges as the relatives who assume the care of those children did not have the capacity to acquire birth certificates for them.
The other issue discovered is that of unregistered citizens born within Zimbabwe that were born to victims of Gukurahundi massacres.
The findings were identified in Matobo districts, other areas of Matabeleland, and parts of Midlands provinces and in these areas, unregistered citizens appeared in two sub-groups, namely children of Gukurahundi victims and grandchildren of victims of post-Gukurahundi massacres.
The study unearthed that though some of their parents are still alive, their national identity documents were burnt when their belongings were set on fire during Gukurahundi.
"The other category is those citizens whose parents were killed or subject to enforced disappearances during Gukurahundi and did not have death certificates to assist in getting birth certificates for children of the deceased or disappeared parents," reads part of the ZPP report.
The lack of birth and national documents prevent the affected from accessing a number of services.
Unregistered individuals are also left with no right to vote or assume political leadership positions which all depend on a birth certificate that is inaccessible to them.
The provisions of the Birth and Death Registration (BDR) Act and the regulations of the DRG require citizens to bring proof of death certificates of their parents, which is impossible for children of victims of Gukurahundi.
ZPP indicated that the BDR Act is prohibitive, discriminatory, and disenfranchising as "it is impossible to produce a death certificate of a victim of Gukurahundi massacres and enforced disappearance."
Although the state has offered grace to the victims of Gukurahundi to register free of charge, the victims are afraid and intimidated as noted in the ZPP report.
The Department of the Registrar General (DRG), is constrained by limited resources such that it is not capable of fully implementing its mandate of getting every Zimbabwean registered.
As a result of the challenges in resources, officials from the DRG who have been deployed to some areas, do not have the required equipment and materials.
For instance in ward 23 of Buhera Central, the office was issuing IDs without photos.
At Chirozva, they issued 360 IDs while at Machiragwama Primary they issued 280 IDs, all without photos.
An official from the department said they did not get enough films to process the photos for the long national ID's known as waiting passes.
This will result in people failing to register to vote as the Zimbabwe Electoral Commission will require a national ID with a photo in order for one to get registered.
In more ways than one, a national ID without a photo is just but a useless document.
What it means is that rather than the process being finalized during the mobile exercise the affected have to make another visit to get the issue of photographs on IDs sorted out.
The shortages of equipment and materials is present across the entire country and at Harare's Budiriro Community Hall, ZPP interviewed citizens who said that they were sleeping at Budiriro community hall in an effort to access national documents as the department was issuing only 30 documents a day.
ZPP strongly recommends that government provides the DRG enabling tools, equipment and other resources in order to make the current mobile exercise serve its full purpose of ensuring that every citizen has access to documentation.
Recommendations
It would be a waste of resources to continue deploying offices of the Registrar into communities without giving them all the necessary resources.
ZPP urges government to enable the RG's department to issue plastic IDs in communities because the green waiting passes of the colonial era are no longer accepted by many institutions, including some government departments.
As the mobile exercise to access documentation continues, ZPP strongly urges further decentralization of the DRG's office to empower those deployed into communities to be able to make decisions on special cases so at to avoid people being referred to district or provincial offices. –Zimbabwe Peace Project
'I did not get 150 litres of fuel'
On April 24 we published a story titled "ED pampers Mwonzora & Co" where it was revealed that the government paid for accommodation and fuel for leaders of opposition parties to attend the celebrations in Bulawayo.
It was insinuated that Labour, Economists and African Democrats (Lead) leader Linda Masarira confirmed receiving 150 litres of fuel for the trip.
Masarira has since clarified that she was misquoted and below is her verbatim response to the allegations. We unreservedly apologise for the mix up.
One of the biggest tragedies we have in Zimbabwe's political economy is that there is too much propaganda that goes around, especially on social media groups.
It is actually of paramount importance for Zimbabweans to start appreciating that all national events are for all political parties and every Zimbabwean regardless of their class in society or walk in life.
This habit that we have seen over the years where people want to polarise national events, which are meant to unite us should actually stop forthwith and that effort starts with political party leaders.
The 42nd Independence Day celebrations were unique in such a manner that we saw all political parties in Zimbabwe converging with the ruling party and government to celebrate 42 years after independence.
That was a unique independence day that we have had.
At least it shows that we are gravitating in the right direction towards building national cohesion and in our quest to build one shared common national vision, all political party Leaders managed to be at Barbourfields Stadium celebrating independence together united in our diversity.
As it always goes whenever a good thing happens especially for the first time, the naysayers will come with all sorts of stories just to try and diminish the good effort that political leaders would have tried to do in our quest to reunite the country which has been divided tremendously by the toxic politics of Morgan Tsvangirai and Robert Mugabe which divided this country.
For the record, every person who attended the Independence Day celebrations as an invited guest was just afforded fuel coupons in accordance to where they came from and not a flat figure of 150 litres.
I travelled from Harare I did not get 150 litres of petrol, I got way less than that.
Where do people get these figures and what do they want to achieve by creating such extravagant, malicious, falsehoods about national events?
Secondly, there was no allowance that was given to any invited guests who attended the Independence Day celebrations and thirdly anyone who has travelled away from home is obviously accommodated for national events.
Even at your workplace, civic society organisations, I don't see why it should be a hullabaloo that people who travelled from Harare were accommodated in hotels.
Where did people want us to stay? In trees?
I think that some of the things that we want to make noise about are actually retrogressive in the efforts we are trying to make to build national cohesion in this country. –Linda Masarira
Feedback
The African Energy Chamber (AEC) (www.EnergyChamber.org) will co-host a series of dialogues focusing on the energy transition in the oil and gas industry with the Oil and Gas Climate Initiative (OGCI).
The first dialogue, Oil and Gas Pathways to Decarbonisation in Africa, will be held on June 9, 2022 at 3pm. Panellists, which include AEC's executive chairman NJ Ayuk, Bjorn Otto Sverdrup, chairman of OGCI's executive committee, as well as representatives from the African oil and gas industry, will examine the opportunities, challenges, and practical methods for reducing carbon dioxide and methane emissions in upstream operations.
The AEC promotes the sustainable development of Africa's oil and gas sector. To achieve this, the AEC works with African governments, oil companies, investors, service providers, and other stakeholders to create an enabling environment for investment and growth in the sector.
The dialogues aim to help companies active in the African oil and gas industry access knowledge, capital, markets, and technology that will help usher in the low carbon economy.
The first session aims to create a dialogue on how best to support African oil and gas companies in reducing the methane and carbon dioxide intensity of their operations and how methane emission reductions can attract investment into African assets.
The AEC  hopes the dialogues will act as a catalyst for reducing emissions in the African oil and gas industry and the wider economy.
The dialogues are part of an ongoing collaboration between the AEC and OGCI leading up to Africa Energy Week (AEW), which takes place in Cape Town on October 18-21 2022.
At AEW, dedicated sessions will be held to showcase OGCI's Aiming for Zero Methane Emissions Initiative (AimingforZero.ogci.com) and allow member companies to share their decarbonisation strategies.
The partnership between AEC and OGCI is an important step in ensuring that Africa's oil and gas sector is moving towards a net zero carbon economy. -African Energy Chamber  
Related Topics