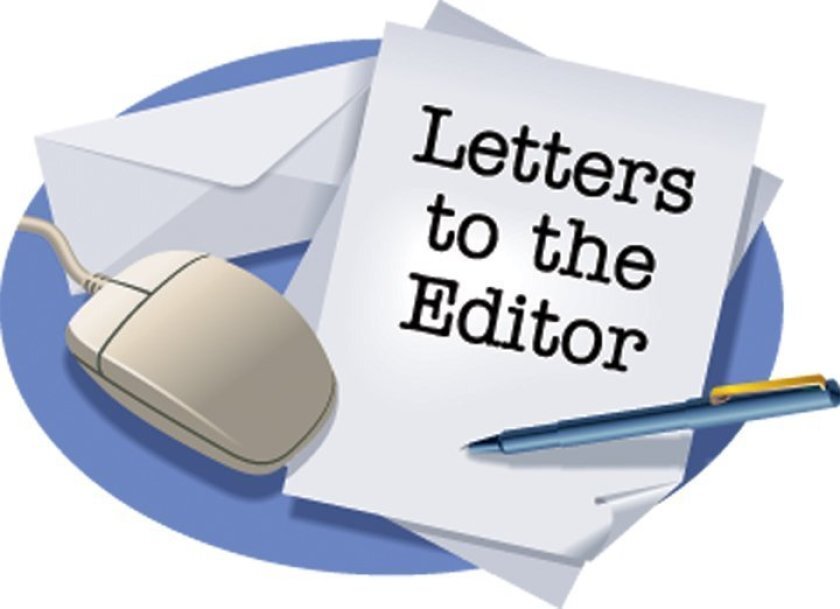 In June, Zanu PF continued to shut down the space for the opposition in Mashonaland West, East, Central and Masvingo provinces and perhaps the most prominent case is when suspected Zanu PF youths allegedly backed by Energy minister and Muzarabani North legislator Soda Zhemu, and Home Affairs minister Kazembe Kazembe attacked Citizens Coalition for Change (CCC) vice-president Tendai Biti as he was travelling from Muzarabani.
According to information the Zimbabwe Peace Project (ZPP) gathered, the Zanu PF district chairperson Emmerson Raradza, Muzarabani South legislator Tapera Saizi and Zhemu, with the assistance of Kazembe organised a group of party youths and mobilised resources to converge and attack Biti, who is also Harare East legislator.
It is alleged that Kazembe got information of Biti's visit to Muzarabani through the police channels, which he superintends.
Kazembe allegedly went on to pass Biti's travel details to Saizi and Zhemu, who organised the attack.
With the plan finalised, it was shared with Raradza and a Central Intelligence Organisation operative identified as Hamunyari Kasengezi, who then allegedly organised vehicles to ferry party youths from Muzarabani North's wards 7, 8 and 9.
The youths were allegedly given beer and food to carry out the attack.
The youths allegedly mounted a roadblock and when Biti's vehicle convoy arrived, the youths sang and chanted Zanu PF songs and slogans as they stoned the motorcade, forcing Biti to make a U-turn back to Harare.
This is just one of the prominent cases where the operating space for the opposition is being constricted ahead of the 2023 elections and in the past three months, ZPP has recorded over 20 incidents where Zanu PF local leaders or traditional leaders have deliberately taken action meant to intimidate opposition supporters.
For example, in June, Zanu PF youths forced CCC supporters to abort a soccer tournament organised by the opposition.
Zanu PF youths alleged that they had not been informed of the tournament and it could, therefore, not go ahead.
Even President Emmerson Mnangagwa seems to be part of the whole grand scheme to alienate the opposition because when he visited Murehwa in June in his capacity as the head of state, to commission a Civil Registry office, he allegedly summoned traditional leaders and while addressing them, he said they were supposed to be seen to be actively leading the Zanu PF party local structures called cells.
According to the constitution, traditional leaders are not supposed to support any political party and by addressing the traditional leaders in his head of state capacity and "urging them to support and lead Zanu PF structures", Mnangagwa not only abused his authority, but also acted in contravention Section 281 of the constitution, which clearly states that traditional leaders must not be members of any political party or in any way participate in partisan politics and must not act in a partisan manner or further the interests of any political party or cause.
Mnangagwa is not alone in this, because his deputy, Vice-President Constantino Guvheya Chiwenga, in May, while addressing an Africa Day eve meeting, told traditional leaders in Gwanda to mobilise for Zanu PF ahead for the 2023 general elections
In the same month, Zanu PF deputy secretary Kembo Mohadi also summoned Bulilima West traditional leaders to a meeting at Plumtree town offices, where he told them to mobilise and campaign for Zanu PF.
Mohadi also held another meeting at Esikhoveni Institute where he said the same thing to traditional leaders.
The attempts to shut down space cascade down to the lower levels of Zanu PF leadership and in Mudzi and Murehwa North, Zanu PF councillors and legislators continued to force villagers to attend Zanu PF meetings.
A CCC supporter in Mudzi North received death threats after questioning a Zanu PF ward chairperson why he was forcing villagers to chant ruling party slogans.
The ward chairperson is reported to have threatened villagers at a Ward development committee meeting, which is supposed to be apolitical and open to all villagers.
The cases are all over the country and in Nyanga North's Ward 2, while addressing a meeting at Avila Shopping Centre on 11 June 2022, the Zanu PF ward chairperson Paul Teta said the party was due to resume night vigils and establish camps where opposition supporters would be assaulted and tortured the same way the party did in 2008 when it launched an orgy of violence against opposition supporters following the then president Robert Mugabe's loss to opposition leader Morgan Tsvangirai.
Based on this and more human rights violations recorded in June 2022, Zanu PF once again was ahead of the pack, contributing to over 43% of all violations while the Zimbabwe Republic Police followed behind at 24.4%.
The main opposition, CCC, was implicated in nearly 4% of all violations and this stems mostly from the party youths' retaliation against attacks on its supporters by Zanu PF youths in Nyatsime.
In Nyatsime, CCC activist Moreblessing Ali was abducted then murdered and her body cut into pieces in one of the worst forms of suspected political brutality.
After the discovery of Ali's mutilated body in a disused well Zanu PF went on to claim that Ali was their member although when she went missing not once did the local leadership of the party raise concern about her disappearance.
Her murder sparked intense political violence in the area.
In all the human rights violations, about 91% of victims are ordinary citizens while about 7% are CCC supporters and 0.5% are Zanu PF supporters.
There is a possibility that some citizens deliberately hide their political affiliation for fear of reprisals that come with being associated. –ZPP
Zim CSOs operating in a tough environment
C
itizens in Action Southern Africa in partnership with NANGO facilitated civil society organisations (CSOs) movement building meetings in the western, southern and central regions of Zimbabwe under the theme "Towards an enhanced CSOs operating Environment in Zimbabwe.
The platform created by CIASA-NANGO through these movement building meetings was meant to create an ongoing discussion on the state of affairs, identifying gaps and challenges in the CSO operations within the central, southern and western regions and to have insights on CSOs needs and build sectorial collaborative frameworks for the regions in confronting the PVO Amendment Bill, other legislative frameworks and policies that are aimed at shrinking the civic space.
The same meetings served to map advocacy strategies which suit the context and operating environment of the CSOs in the three regions.
In addition the meetings provided a platform CSOs to engage in a thorough scenario mapping in the event of the bill passing into law.
Sixty CSOs attended the movement building meetings held in the three regions.
CSOs who attended the movement building raised serious concerns over the way in which activists and human rights defenders (HRDs) were being arrested.
CSOs in the southern region gave notable examples being that of nine human rights defenders members of the Masvingo Residents Forum (MRF)  on   April 23 2021 were arrested by Masvingo police for protesting about the two month water shortage affecting Masvingo and they were being charged under the section 37 of the Criminal Law codification for participating in unlawful gathering with intent to promote public violence.
CSOs indicated that this was worrisome and evoked fear among them to operate and conduct activities as state agents were politicising activities conducted by CSOs.
CSOs also reiterated that paying attention to such events it means the operating space was no longer safe and was continuously shrinking making it difficult for humanitarian actors to implement their activities and even conduct meetings.
In the western region, CSOs highlighted that suspected ruling party members were hijacking and disrupting meetings conducted by CSOs.
In December 2021 Crisis in Zimbabwe Coalition (CiCZ) annual general meeting that was being held at a Bulawayo hotel was hijacked by a group of suspected ruling party youths who assaulted participants and vandalized property.
CSOs noted the importance of social movement building in confronting the structural challenges which included lack of cooperation by local authorities who have in some instances being difficult to engage around the issuing of MoUs and continued surveillance by state security agents.
CSOs emphasized on the call for capacitation on structuring social movement building and the cycles involved which include sharing the idea of change, catalysing event, gaining the tide and the change event in the event that the civic space continue to shrink and the bill is passed into law. –Citizens in Action Southern Africa
ZEC incoming commissioners: The task ahead]
The Election Resource Centre (ERC) welcomes the appointment of six  commissioners: Catherine Mpofu, Abigail Millicent Mohadi Ambrose, Jane Mbetu Nzvenga, Kudzai Shava, Rosewita Murutare and Shepard Manhivi to the Zimbabwe Electoral commission. The six are replacing commissioners whose term came to an end on July 6, 2022.
In light of this, the ERC encourages the commissioners to conduct their duties in a non-partisan and independent manner as stipulated by the constitution and in line with their oath of office. In an environment marred by a ZEC credibility crisis, the ERC reminds the newly-appointed commissioners that their mandate is to ensure that elections are conducted efficiently, freely, transparently and in accordance with constitution, Regional and International principles binding free and fair elections.
Feedback
When President Emmerson Mnangagwa came to power, he promised  to improve the lives of the majority through improving the economy and wooing investors under the Open for Business call. It is not clear how much has come our way by way of investment but economists argue that the environment does not support new money. Power shortages, policy inconsistencies and inflation are some of the factors that dissuade new investors. The monetary policy is another headache. The Finance ministry and the Reserve Bank have failed to come up with sound solutions to inflation and their latest strategy — gold coins— is meant to serve the elite leaving the majority to grapple with the local dollar which business accepts grudgingly. By redollarising, the minister has made life even more difficult. The local dollar cannot compete with the US dollar which is the preferred tender during transactions. How do the majority, who earn Zim dollars manoeuvre?
Confused, Harare
Related Topics