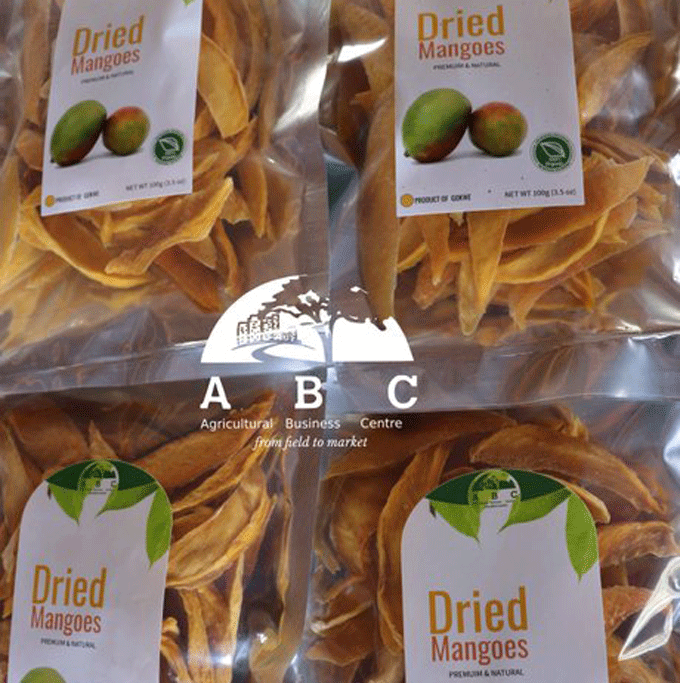 BY AMOS BATISAYI
FOR several years, Dickson Mabuto would plant a variety of fruit trees, including mangoes at his homestead in Gokwe South out of passion.
In his community, mangoes are not sold, but are given to passers-by and visitors.
This is because mangoes in the area grow in excess, and are often thrown away.
But thanks to the intervention of Agriculture Business Centre (ABC), Mabutho is now deriving income from mangoes after the organisation set up a dry-fruit processing plant.
ABC is a sustainable social enterprise created by Welthungerhilfe and Empretec Zimbabwe with funding from the European Union.
The ABC set up four community based dry-fruit processing plants in Gokwe to create employment by empowering the community to derive income from an abundance of mangoes.
"I never thought I would find a huge market for the mangoes. I used to throw away ripe mango each season but things have changed with the coming in of this mango drying centre," Mabutho said.
"The mangoes would ripen at the same time, and there was too much. The market was depressed and what else can you do? The only available option has been to throw them away."
The only market for mangoes was several kilometres away from Gokwe South. Farmers would be forced to throw away the fruits as they could not afford the transport fares.
"I am now selling my fruits to ABC and they are buying at a fair price," he added.
Vernon Mushoriwa the ABC general manager said: "Farmers were throwing away mangoes, and ABC started this idea of sun drying mangoes as a way of value addition."
The mango drying initiative was started in 2019 with one processing centre.
"Value addition increases the value of primary agriculture produce by increasing appeal to the customers and the customers' willingness to pay a premium over a similar but different product," he said.
"We are also offering training and capacitation to farmers who then process the dried mangoes, ABC is the major buyer  of the processed mangoes, directly increasing their incomes."
Innocent Sibanda, Manyoni Community Association Chairperson, who is in charge of the ward 18 processing plant said the mangoes value addition project is changing livelihoods.
"Farmers are coming from as far as ward 31 and 32 coming to sell their mangoes at our processing centre. The center has created employment and a market for the mangoes which used to be thrown away."
He said they are targeting to process more than 2 000 kilogrammes of mangoes in 2022-2023 season,
"There is money in value addition. The dried mangoes are fetching more money than the unprocessed mangoes."
Farmers used to earn around US$3 for a 20 litre bucket of fresh mangoes. A 100-gram packet of dried mangoes fetches the same price.
Mushoriwa said there are plans to export dried mangoes.
"Currently we are selling the mangoes locally. Even though enquiries from the export market continue to increase, we are also working with Zimtrade or export market linkages. The long-term plan is to export the product."
Farmers in Gokwe used to rely more on cotton farming, but the trend is changing as many are now venturing into other agricultural projects including livestock rearing.
This is mainly as a result of the fall of cotton prices on the world market, and failure by the government to pay farmers on time for deliveries. At its peak Gokwe used to produce more than 60% of the country's cotton.
Related Topics