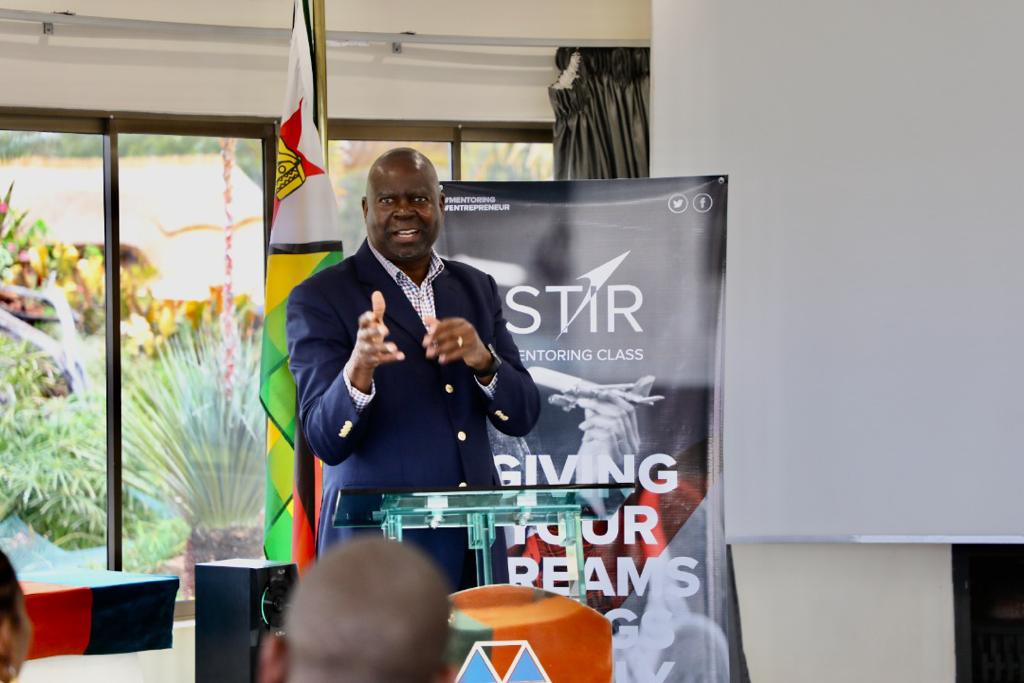 BY STAFF REPORTER ECONET Wireless Zimbabwe Group CEO Douglas Mboweni, has taken it upon himself to mentor the next generation of young business leaders in the country.
Speaking to a group of young entrepreneurs at a Strategy, Transformation, Incubation and Release (STIR) programme in Harare recently, Mboweni said he was pained to see young entrepreneurs fail in their business endeavours.
"My heart bleeds when I see a lot of talented and enthusiastic young men and women failing to succeed in business despite having brilliant ideas," Mboweni said.
"But if you have an experienced mentor, it can be life-changing and extremely valuable to your personal development and your business.
"Whether your relationship is just for one year, or ongoing throughout your business journey, mentorship can empower you and drastically increase the chance of your business succeeding."
According to the World Bank, Zimbabwe has the second largest informal economy in the world, after Bolivia, as the country has been experiencing massive de-industrialisation since 1995.
This has resulted in most people starting their own enterprises in the informal sector, while only a few have been able to successfully transition to formal businesses that contribute to economic growth.
Mboweni said he felt the need to mentor young people over a decade ago.
"Since 2008, my wife and I decided to take some young people under our wings, so that we could mentor and equip them in business. This was after realising that some of the most successful entrepreneurs have had mentors," he said.
"For example, it is said the late Apple founder, Steve Jobs, was a mentor to Facebook co-founder Mark Zuckerberg during the early years of his company.
"Microsoft founder Bill Gates, one of the richest men in the world, is believed to owe some of his success to mentor and renowned billionaire investor Warren Buffet."
Mboweni, a by-product of the mentorship of Econet Group Founder and serial entrepreneur Strive Masiyiwa, said he wanted to share his life and business experiences to allow for business continuity and sustained economic growth in the country.
Mboweni is also a Professor of Practice at the University of Johannesburg's Business School, in South Africa. The STIR mentorship programme was developed to create sustainable linkages between students and leading captains of industry.
Related Topics