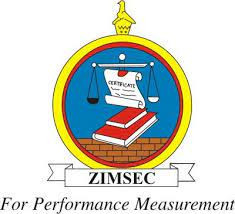 THE Zimbabwe Schools Examination Council has since its birth in the mid-1990s been involved in various scandals such as the leakage of examination papers, issuance of incorrect results and the latest being the alleged leak of marking schemes to candidates before they sat for the 2022 final examinations.
It is sad that some candidates go into an examination having studied the examination paper and only to come up with flying colours depicting hard work.
A pragmatic study of this trend will show how these people who obtain colourful results will ruin the economy as they will remain incompetent, but corrupt.
Since Zimbabwe dumped the University of Cambidge examination system for localised examinations in 1994, numerous issues have emerged pointing to Zimsec's incompetencies, but the powers-that-be seem oblivious of the damage they are causing to the reputation of the country's education system.
They have chosen to bury their heads in the sand as schools churn out illiterate students carrying certificates with high marks.
It is undeniable that leakages happen even at international institutions, but the rate at which Zimsec examinations have been mishandled should be a cause of concern for both lawmakers and the Primary and Secondary Education ministry.
Allegations of leakages at Zimsec should not be taken for granted as this will eventually weaken the membrane through which deserving and undeserving candidates get separated.
Government should commit itself in ensuring that corruption does not creep into the education sector. If corruption is allowed among candidates as young as 16 years old, how then will government be able to fight the same scourge in the mature ages in both the public and private sectors of the economy?
While arresting candidates linked to the examinations leaks is a welcome gesture, more needs to be done to nip the vice in the bud.
The system needs to be scrutinised so that all loopholes are sealed. Zimbabwe is known the world over for providing tight security and this should also apply to the public examinations system.
It is also heartrending to notice that the leakages eventually disadvantage other genuine candidates who would have worked hard to obtain good grades.
No country should ever allow learners to have fraudulent passes. There has to be zero tolerance to corruption everywhere.
Perhaps, this is time to consider going back to the Cambridge examinations system for the sake of the genuine candidates, the country's image and the credibility of the country's education system.
Related Topics