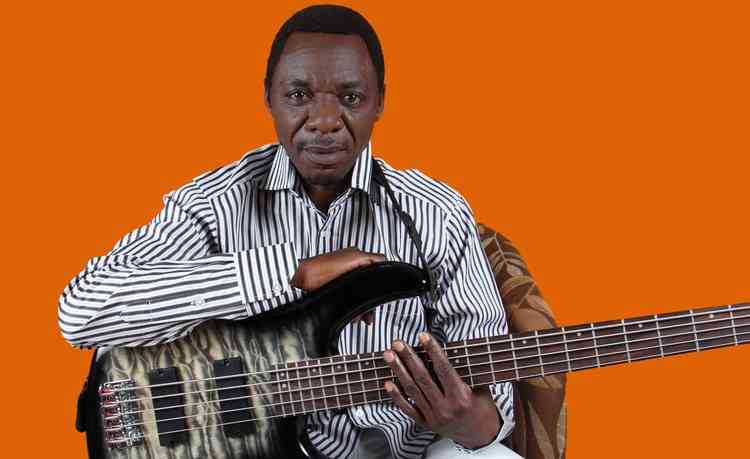 SUNGURA maestro Alick Macheso has dropped visuals for the track Kutadzirana, off his latest album Tinosvitswa Nashe which was released earlier this year.
Tinosvitswa Nashe is Macheso's 12th album.
In the video, Macheso displays various ups and downs that life offers to humanity.
The video shows a man getting angry after being served little food. He complains and more meat is added to his plate.
This gesture led to a cheerful conversation between the man and the woman who was dishing food. As the lyrics explain that disagreements are common among people, it is also from arguments that understanding each other may arise.
The song advices that when we fail, it's not the end of the road, we must try again until we win.
We might not catch the fish today, but not all days are windy, we should keep trying despite obstacles.
Furthermore, the video shows artisanal miners and women in the informal business of selling clothes. Both these working environments can bear fruit or may not depending on the day. Hence, the lyrics …mazuva haana kuipa ose, asi zvinowedzera simba (each day has its fortunes and misfortunes, and this is the source of inspiration)".
Four hours after the video was premiered on YouTube, it had received 4 100 likes and more than 19 000 views as it trended on number 13.
The Kutadzirana music video was shot and directed by Vusa "Blaqs" Hlatshawayo, who has worked with a number of prominent artistes such as Jah Prayzah and Freeman.
One of the comments from Macheso YouTube channel read: "Blaqs just proved everyone who thought Macheso could not do a good video wrong. Am proud of you bro!!!" wrote Nelson Tayengwa.
The 54-year-old star proved that age is not a barrier to his career as he perfectly executed his popular "borrowdale" dance while playing an imaginary guitar. A dance group complemented Macheso with its flawless sungura dancing style.
Follow Rejoice on Twitter @rejoicephi1998
Related Topics