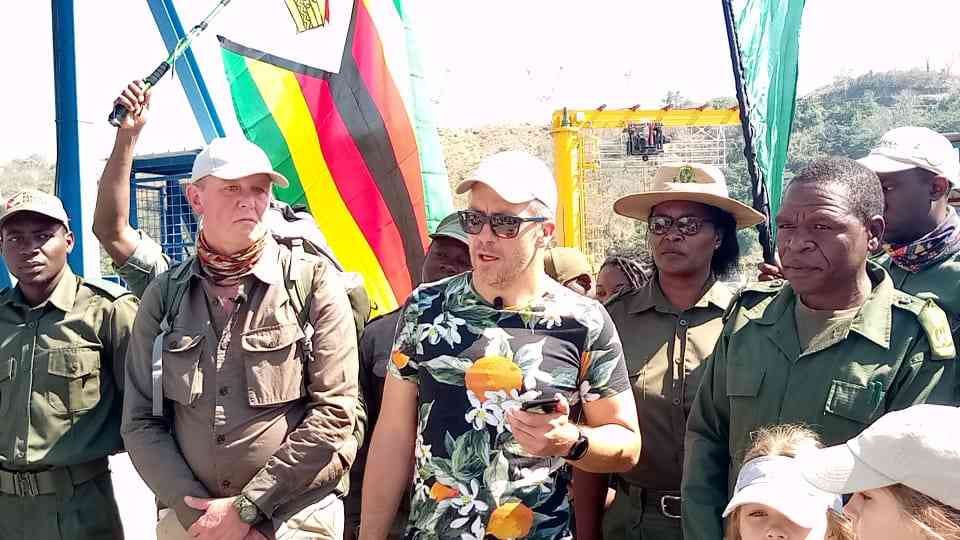 CONSERVATIONIST and United Kingdom-based Nick Holme has described the Tonga culture as rich and unique, but not being fully exploited and marketed.
He made the remarks after completing an 800km walk around Lake Kariba to raise awareness on conservation and mental wellbeing.
The initiative, titled Walk4life, sought to raise £10 000 for conservation efforts in the region.
Holmes walked 897 kilometres on the Zambezi Valley stretch on both the Zimbabwean and Zambian sides and met various communities including the Tonga people in Binga.
In an interview, Holme said the Tonga people had a unique and rich culture and needed to be marketed.
"One of the things that I learnt is that the Tonga people were separated by the Zambezi River and Lake Kariba but they are all related," Holmes said.
"Everybody has cousins and family on both sides of the border and I learnt that these Tonga people lived happily with animals and it will be interesting to re-introduce a culture where people live with animals.
"We have human wildlife co-existence, people live side-by-side with animals. I think some of the old Tonga people can also teach us a lot about their culture if we work well with them."
The Tonga belong to the Bantu group of peoples.
They are concentrated in southern Zambia along the Kafue and Zambezi rivers.
Follow us on Twitter @NewsDayZimbabwe
Related Topics