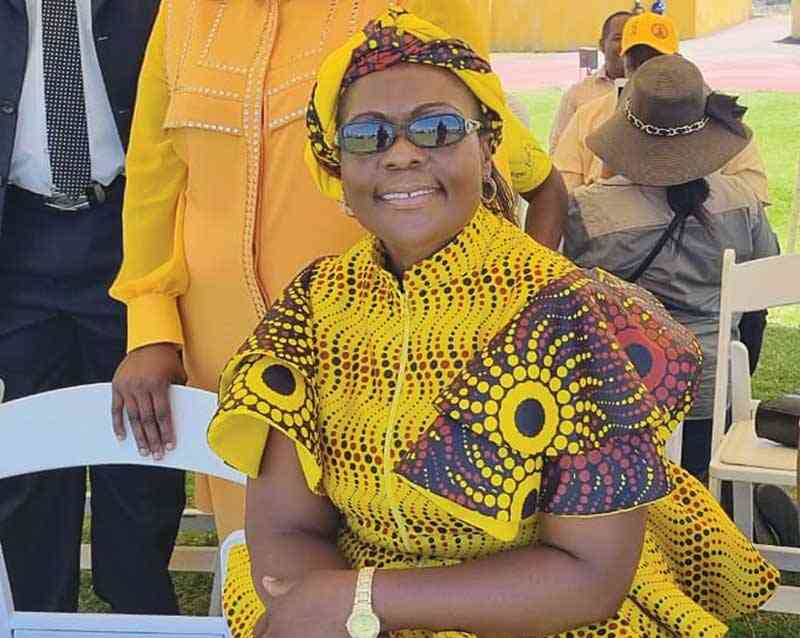 THE emergence of social media over the past decade has altered the political scene, affecting how friends engage with one another and how the public and politicians interact.
The majority of female politicians in Zimbabwe now view social media as a crucial tool to connect directly with people, creating space for dialogue that is effective, frequent and unfiltered, regardless of age.
NewsDay (ND) digital and online content creator Evans Mathanda caught up with Citizens Coalition for Change (CCC), interim vice-president Lynette Karenyi-Kore (LKK) to discuss how social media has helped female politicians.
Below are excerpts of the interview.
ND: How has social media, particularly Twitter been an effective political mobilisation tool for you?
LKK: While I will not go into detail about my social media engagement, I am happy to share what it has meant for me. The word "mobilisation" has a simple meaning which is to help make a movement capable of encouraging a group of people towards collective action.
For the citizens of Zimbabwe who support our CCC party, I have noticed that Twitter is effective and it brings people together for quick, though brief, social discussion. The social landscape of Zimbabwe can benefit from engagement on Twitter.
ND: By using social media for political campaigns and spreading political messages. Have you been able to communicate with your targeted audience?
LKK: Yes. It is easy to send simple and direct messages to my followers on social media. I usually use simple messages after a rally to show appreciation to those who might have joined us virtually, supporting us from different places from as far as the United Kingdom. I have found that Twitter is a useful tool when used responsibly.
Whether I am tweeting to respond to a thank you rally or to an individual supporter, Twitter has helped me create a connection by simply saying: "Thank you!" to those who follow what I share. Most people now use smartphones to send or receive information.
This makes it easier to get information through platforms like WhatsApp, Twitter, Facebook and YouTube. During my political campaigns, I always consider some people who cannot be physically present at political gatherings. This is the reason why I use social media to get to my followers.
ND: What is the cost of running effective political social media platforms?
LKK: It is a case of making a personal decision about how much time you spend on social media, responding or posting content. I have a social media plan, and I follow that plan very closely. That has helped me in running my Twitter page.
In terms of resources, one also needs to boost some posts that have the potential to create debates and reach a wider audience. As female politicians running social media accounts, we need to invest in our digital skills as we seek resources to run an effective social media plan.
ND: There is a general trend that social media usage is associated with the young generation. How do you bridge the gap to ensure that your elderly constituency receives your campaign messages?
LKK: I try to be as inclusive as possible of all the different groups. We are fortunate to have in our country, a diverse society, and not to exclude the diaspora. That is what part of having political messaging is, you include everyone.
Bridging that gap is not a challenge when it comes to my Twitter account, because at the end of the day, I need to send my messages to everyone. That is why the messages should ring across the country. When speaking in front of a crowd, l normally use my native language.
ND: What are some of the benefits of utilising social media platforms in your political campaigns?
LKK: There are many key benefits of using social media in Zimbabwe's political environment. To send an alarm in critical situations, issues and awareness campaigns. My Facebook and Twitter social media pages help me show compassion whenever there has been a death of a community member or to post development initiatives, for example, to share with others the work that CCC is doing, to inform constituents about what we stand for and to build relationships. Some of the benefits are that your message reaches people, quickly and on time. It is also cheap.
ND: How do you ensure that your targeted audience views your message as credible and factual?
LKK: I am aware that social media can be a potential vehicle for fake news, especially in political communication. What makes my Facebook and Twitter pages reliable is that I do not tweet or retweet even like any post that I am not confident of the source.
All my social media pages are transparent and they never appear like ghost accounts. I post issues which I am confident of and that I have gathered enough knowledge about. I follow Facebook and Twitter rules and regulations that govern their usage to avoid being suspended.
For example, I make sure that my tweets are ethical and do not violate the rules. However, there are many ghost accounts, especially on Twitter and Facebook, which has been a problem that hinders effective communication on social media.
ND: What challenges have you faced in the context of existing laws governing the use of social media?
LKK: Our Constitution has clear laws on human rights. Section 61 of the Constitution is about the right to freedom of expression and the freedom of media, which includes freedom to seek, receive and communicate ideas and other topical issues. However, that is not to say there are no challenges. The key issue is to ensure that I tweet and post content, which stays in line with our Zimbabwe laws with all social media community rules.
It is important to know that social media rules are meant to protect the users by not doing any harm but still being able to express themselves. However, in Zimbabwe there are some laws that prohibit freedom of expression like the Data Protection Act, which was enacted in December 2021, to curb cybercrimes.
ND: Thank you madam vice-president.
LKK: You are welcome.
Related Topics