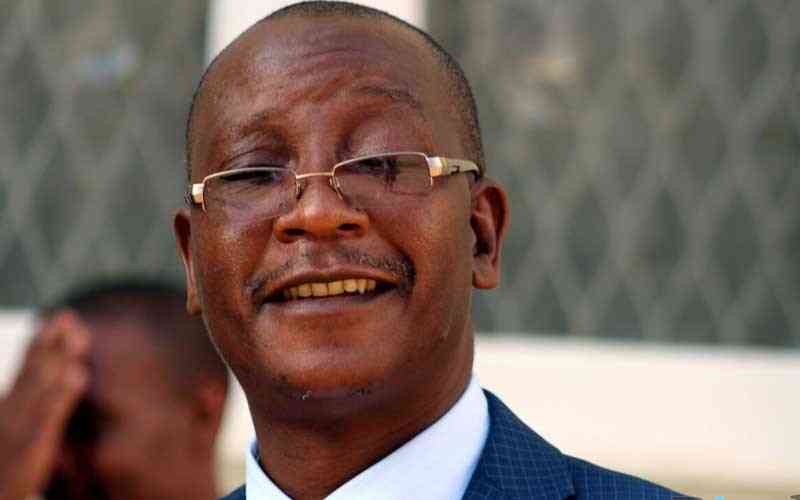 The Supreme Court will today hear an appeal by the Justice, Legal and Parliamentary Affairs minister and the Attorney-General (AG) challenging a High Court order directing them to submit a draft Bill on the code of conduct of senior government officials.
Confirming the development in a statement yesterday, the Zimbabwe Human Rights NGO Forum said: "The Supreme Court will on Tuesday hear an appeal by Justice minister Ziyambi Ziyambi against the High Court ruling ordering him and the Attorney-General to craft a Code of conduct for Vice-Presidents and ministers."
Harare lawyer Nyasha Chiramba dragged Ziyambi and AG Prince Machaya to court after former Vice-President Kembo Mohadi resigned in shame following the exposure of his affair with a married subordinate.
Ziyambi and Machaya were given 45 days from June 8 last year to draft the Bill, but no action was taken, resulting in them being sued for contempt of court.
They then appealed at the Supreme Court.
In his court application, Chiramba, who was then a law student, demanded that Ziyambi and Machaya draft a law that regulates how ministers conduct themselves.
Chiramba based his application on section 106(3) of the Constitution, which requires the regulation of the conduct of vice-presidents, ministers and deputy ministers.
Chiramba submitted that a law was required to control senior officials' excesses which involved such misconduct as sexual abuse and misuse of State resources.
High Court judge Justice David Mangota ruled in his favour and ordered the minister and AG to submit to Cabinet for consideration the Bill envisaged by section 106 (3) of the Constitution within 45 days from the date of his order.
Ziyambi and Machaya were supposed to submit the Bill to Cabinet by August 17, 2022.
Related Topics