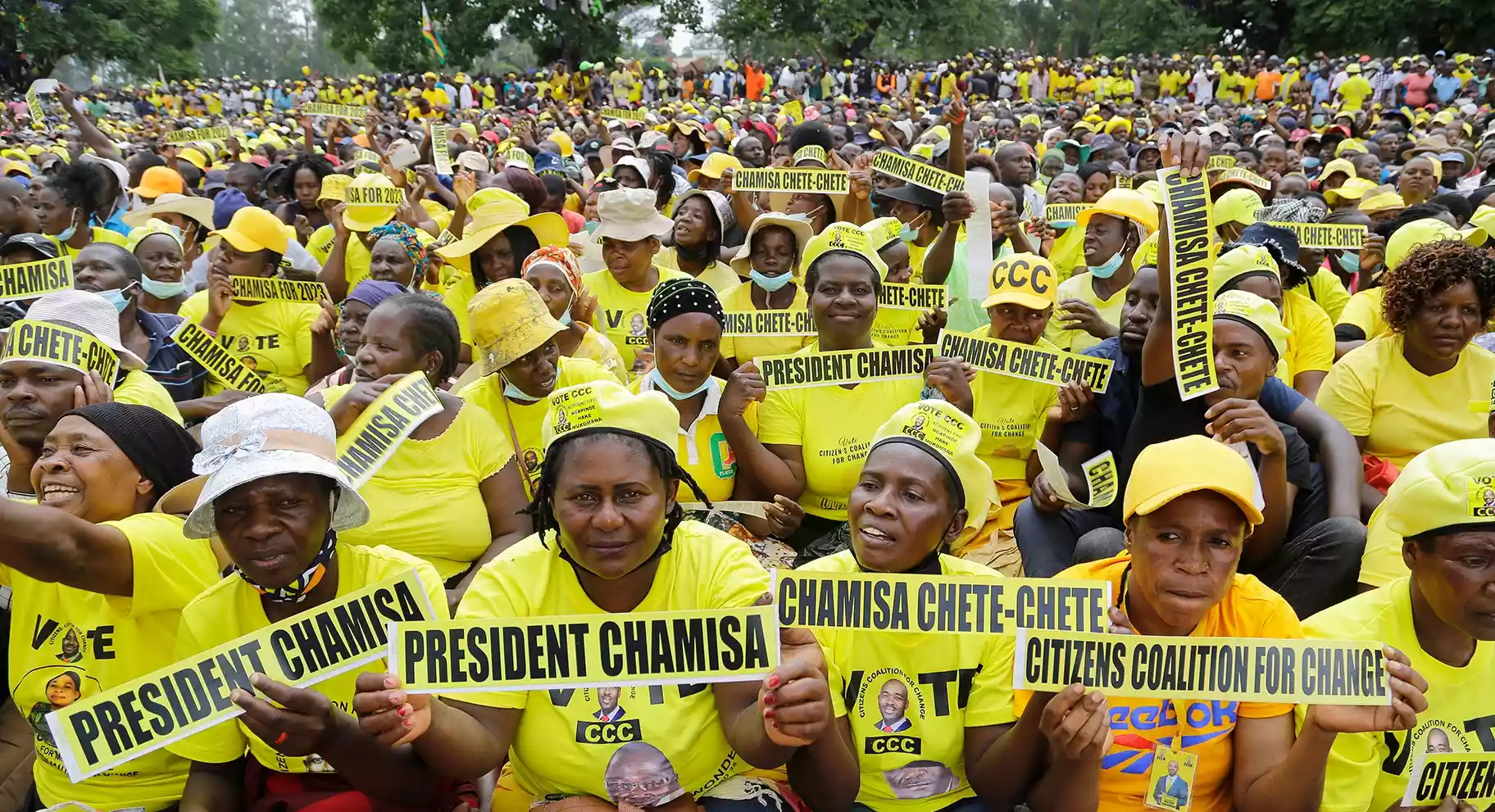 A ZANU PF-LINKED shadowy group, Forever Associates Zimbabwe (Faz) has been sucked into Citizens Coalition for Change (CCC) candidate selection process in Bulawayo where aspiring candidates are accusing each other of being sponsored by the organisation.
Faz is known for its surreptitious role in the controversial Zanu PF primary elections held in April this year which saw most bigwigs falling by the wayside.
CCC recently complained of interference by alleged Central Intelligence Organisation operatives in the party's internal poll process.
In Bulawayo, the CCC candidate selection process has left the party divided.
According to leaked CCC WhatsApp group chats, there are claims that some party members in Bulawayo were funded by Faz to cause chaos in the opposition party.
"We know you (names supplied) and your gang are criminals benefiting from Faz. Stop making us fools. We have evidence of you working with Faz and we will expose it," charged one senior party member in the group.
Another party member said: "My brother, please don't count me where people are discussed. Don't put my name into disrepute, I love this party. Let's rather discuss ideas and respect each other's opinions and interests. I am ready to put my body in order to protect president Nelson Chamisa."
However, in a statement, CCC senior executive Felix Magalela Mafa Sibanda appealed for unity in Bulawayo.
In a communication addressed to the MDC Veterans Association (VAA), Sibanda said unity could see the CCC winning the August 23 elections.
The MDC VAA was formed as an affiliate of the then Morgan Tsvangirai-led MDC-T and also rallied behind the MDC Alliance then led by Chamisa in the 2018 election.
A number of VAA members are members of CCC.
"As your leadership, I am appealing to all VAA members to support CCC presidential candidate, Chamisa, legislative and council candidates throughout Zimbabwe," Sibanda, who is the VAA national chairperson, said.
"Our mission as VAA has been total enjoyment of all human and constitutional rights by all Zimbabweans regardless of one's station in society. I wish everyone who was nominated and successfully vetted to represent CCC movement in the coming harmonised elections on August 23 success," he said.
"Let us support each other where applicable in this decisive plebiscite."
CCC is yet to complete its candidate selection process ahead of the June 21 nomination court sitting.
Zanu PF has since completed its primaries and is already on a campaign trail, while candidates are said to be submitting their nomination papers to the Zimbabwe Electoral Commission.
Related Topics