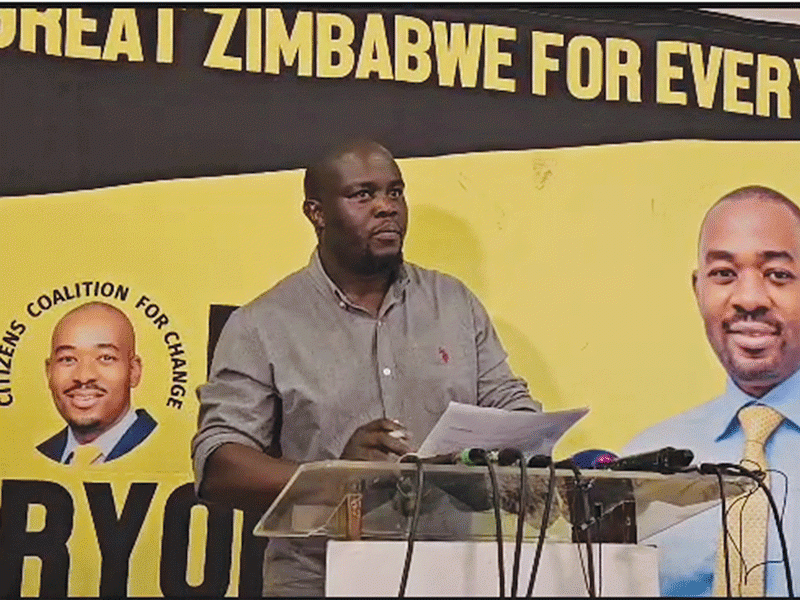 THE Citizens Coalition for Change (CCC) says it has not approached the Constitutional Court to challenge President Emmerson Mnangagwa's controversial victory because the country's Judiciary is "captured".
CCC spokesperson Promise Mkwananzi said chances of getting a favourable ruling were slim.
"When the court becomes so predictable in its bias, the citizens feel no need to approach it for remedy," Mkwananzi said.
"Several of our court appeals meant to ensure that the election would not be disputed were turned down.
"Would the court be comfortable in being perceived as an appendage of a political party rather than a credible station of dispute resolution as enunciated by the Constitution?"
Mkwananzi said they now pin their hopes on the party's diplomatic offensive after dispatching its officials to court the support of regional leaders over the election dispute.
President Emmerson Mnangagwa was sworn in on Monday, but the CCC said the event was insignificant after disputing his election victory.
Data analysts, Team Pachedu, said the CCC was justified in dumping the legal route.
"Infamously, Mnangagwa has bragged that he is the army, the police and the Judiciary," the group said.
"Various judgments that have come out of courts show beyond any doubt that the Judiciary is disposed towards Mnangagwa and does not consider itself bound to the constitutional ideal of independence."
Related Topics