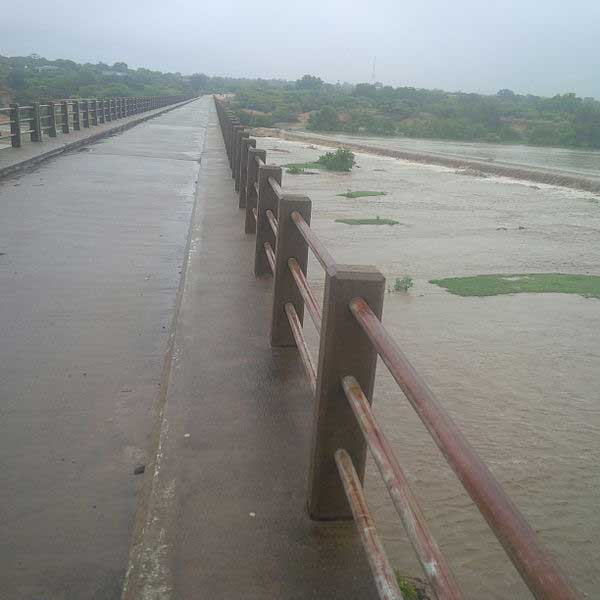 BY SILAS NKALA A private engineering firm, Birdmark Zimbabwe Private Limited has approached the Bulawayo City Council with a proposal to rehabilitate the heavily silted Umzingwane River.
Experts have accused the local authority of failing to de-silt its supply dams when they are decommissioned.
Gold panners along Umzingwane River at Esibomvu are contributing to the soil erosion along the river and most of the soil finds its way into the Umzingwane Dam.
Latest council minutes show that Birdmark Zimbabwe Private submitted a proposal to the local authority to rehabilitate the dam.
"This proposal defined the proposed rehabilitation to take place on the river upstream of Umzingwane Dam and sought to salvage the profuse environmental attacks and assaults carried out by illegal miners on the estuarine and aquatic environs of the river system," the council minutes read.
"The proposal sought to reclaim and rehabilitate the grossly abused river and banks to the river so as to arrest siltation volumes and rate of siltation to the Umzingwane Dam, which was one of the City of Bulawayo's water sources."
The proposal focused on a section of the river approximately 20 km upstream of the dam.
"The planning or due diligence phase is mainly about undertaking feasibility studies of the project," council said.
"Issues like the acquisition of machinery, manpower planning, and cost– benefit analysis of the project are dealt with in this phase, leading to the estimation of the cost of the project.
"The planning phase prepares the project for the other phases that include the construction phase, de-silting phase, and rehabilitation phase.
"This phase will come up after the feasibility studies, which will be undertaken during site visits, in the planning phase and the subsequent establishment of the sites to be rehabilitated."
The company said the project will involve the extraction of river sand from the Umzingwane River.
"Concerning the open pits that were abandoned by the previous miners and illegal miners, we will get soil from the high ground and use it to fill the abandoned pits to a level and plant trees and grass," the company said.
"We were not going to disturb the banks and floodplains of the river, but where there is damage due to illegal mining by artisanal miners, we will box cut, refill and rum the pits to ensure that the ground is strong."
In response, city fathers said they had no jurisdiction over the area where the dam was situated, which was under the Umzingwane Rural District Council.
"The proposal from the comments was very noble, but it was important that council took note of the fact that it has no jurisdiction over the area which was 20 kilometres upstream of the dam and consequently the said area being under a different local authority, Umzingwane Rural District," read the minutes.
Related Topics