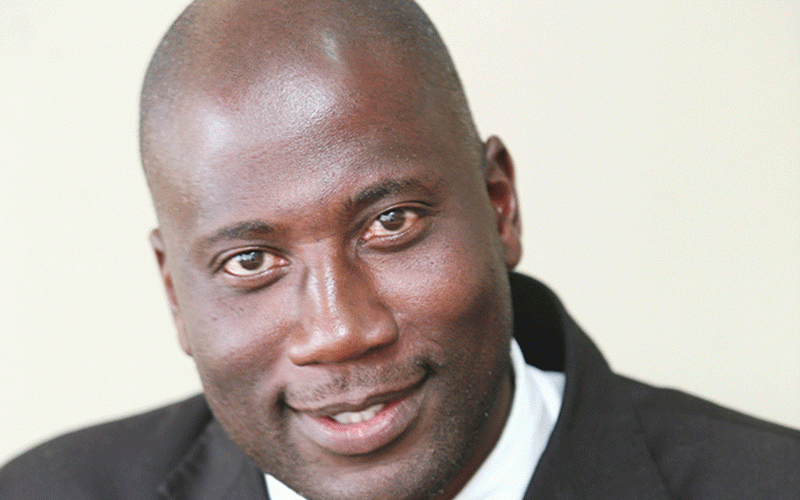 Whenever you hear a preacher saying that my Bible version says; you're about to hear error, falsehood and heresy. We have repeatedly stated in this column that the Bible is Christocentric or it's Jesus Christ's Book. Its interpretation is in light of Christ.
The Bible has original manuscripts. The Old Testament, i.e. Genesis to Malachi was primarily written in Hebrew and Matthew to Revelation in Greek. We have also established that English is a young language of around 1 000 years old. It struggles to translate the original languages because of poor vocabulary.
We, therefore, go to the original languages and sit as audience of those times to bring out the true meaning in our day. Writing to his spiritual son, Apostle Paul admonishes in 2 Timothy 2:15, "Study to shew thyself approved unto God, a workman that needeth not to be ashamed, rightly dividing the word of truth."
We shall immediately break this down. The word study is diligent. The word diligent means characterized by steady, earnest, and energetic effort. It's painstakingly zooming into Scriptures. For expediency purposes, I shall collobarate it once in 2 Peter 1:10, "Wherefore the rather, brethren, give diligence to make your calling and election sure: for if ye do these things, ye shall never fall:" No sincere Bible scholar or preacher should be lazy pertaining to Bible study.
It should concern you to feed the flock of the Chief Shepherd with nutritious food. Notice carefully that the verse says approved unto God. The word shew means present. Preaching the Gospel of Christ is a high calling which requires clear introspection that you have been favoured to be a steward of flock purchased by the precious blood of Jesus. It's not love offerings and appreciation where you become diligent. Selah!
We shall quickly look at the term rightly dividing. It is the Greek word _orthotomeō_. It means cut straight. The word also implies that we're approaching the text of Scripture without our opinion. It speaks in mining language as excavation. We're pulling out the meaning from the Bible. We don't apply our nuances or persuasion.
One dangerous thing that happens in the body of Christ is that someone has an inclination and pulls out verses out of context and arm-twisting them to support a notion. Another error which is quite dangerous to the good and well meaning of Scripture is what's called proof texting. One has a topic and looks for verses that are saying something close to one's mindset.
Let's dig a bit deeper. In excavation, we're getting the mineral from underground. We're not digging and going down with our processed minerals. I hear these days that there's a satanic way of getting minerals called juicing or recharging to get mineral where you would generally not get. This is how dangerous it is to read your thoughts into Scripture.
Let's look at one portion of Scripture which is so much mutilated across the whole spectrum of Christendom. You have heard that all things work together for good. So when you fall ill, you're confused whether to rebuke the sickness or leave it like that or as some say, turn the lemon into lemon juice. What a fallacy!
We have taught here before that context is king in biblical interpretation. In our case all doesn't mean everything. We quote Romans 8:28, "And we know that all things work together for good to them that love God, to them who are the called according to his purpose." You still remember our rule, read the pretext and post-text to get the context. Just as death nail, if your spouse is seeing someone, would you say, Oh glory to Abba Father, all things are working together for good?
Let's see the all things. We read Romans 8:29-30, "[29] For whom he did foreknow, he also did predestinate to be conformed to the image of his Son, that he might be the firstborn among many brethren. [30] Moreover whom he did predestinate, them he also called: and whom he called, them he also justified: and whom he justified, them he also glorified."
God our Father because of His foreknowledge, He predestined us to be conformed to the image of His Son. He called, justified and glorified us. Therefore we can bring the context with sense, Romans 8:28, "And we know that all things work together for good to them that love God, to them who are the called according to his purpose." Please take note of, "to them who are the called according to his purpose." You therefore don't say all is everything.
Scripture will restrict you to its intended meaning. Now unto him that is able to keep you from falling, and to present you faultless before the presence of his glory with exceeding joy, To the only wise God our Saviour, be glory and majesty, dominion and power, both now and ever. Amen. Grace and peace be multiplied to you through knowledge.
All Bible quotations are from the King James Version unless otherwise stated.
Fellowship with Pastor Makarimayi on Facebook and on www.twitter.com/PEMAKARIMAYI.
Related Topics