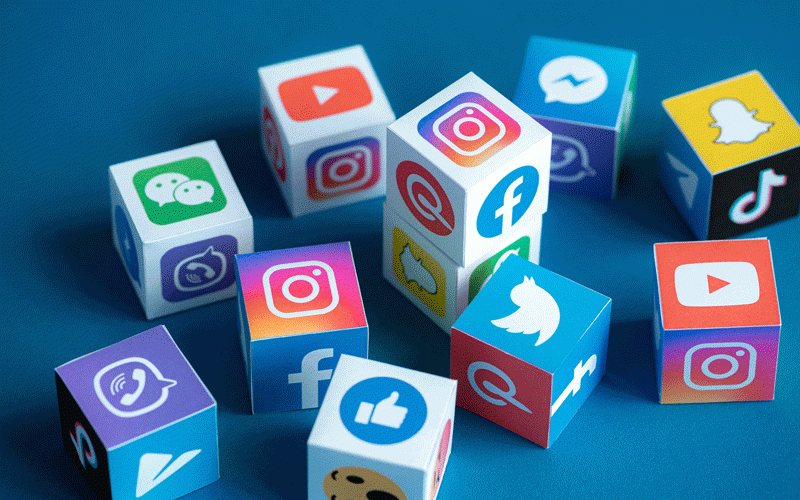 Newsrooms across Africa have been struggling to bring young audiences on board. While it is evident that digital is taking over, most publishers in Africa struggle with creating content that appeals to a much younger audience, largely due to lack of data and research.
The latest report by Aga Khan University's (AKU) Graduate School of Media and Communications innovation wing, the Media Innovation Centre, should be every legacy media's manual if they want to understand young audiences.
Called "Media Consumption in An Evolving Digital World: Millennials and Digital Natives' Consumption Habits and Implications For Legacy Media In East Africa," the study offers a somewhat comprehensive understanding of young audiences and their content and platform choices as well as reasons behind these decisions.
Although the study primarily focuses on East Africa, it can serve as a blueprint for African media given that Africa's biggest population are youths with similar habits. It must also be noted that digital content consumption habits in Africa depend primarily on Internet penetration as well as data costs, but, either way, even where there is limited Internet penetration, statistics show a significant use of the Internet by young audiences.
For publishers, it is important that user needs provide a prescription for content generation and storytelling with full knowledge of the target audience. As Dmitry Shishkin put it, the "user needs model is the ultimate guide for storytelling, a must-have in modern newsrooms where the online competition for attention has never been more tangible."
It is worth noting that research by AKU Media Innovation Centre adds to the already established user needs model studies. This confirmed that, for media to flourish, it's no longer guess work or a shot in the dark. Rather, it revealed itself in an orderly fashion where data is at the centre of every editorial and marketing decision.
"If data is the new oil, algorithms are the refineries, and signals make the oil lighter, sweeter, and more valuable," Shishkin said.
Some of the interesting findings included concerns around the media failing to provide content "that addresses two critical issues in this area: making money and how to become financially independent." And this type of content gives insights on Millennials and Gen Z's top two career aspirations, "getting their dream jobs and making money."
Based on the above, the four axes around which user models are developed are facts, context, emotions, and actions.
While evidence from the research revealed television is the most trusted media, it also confirmed most Millennials and Gen Zs consumed news and media on mobile phones. This calls for a critical review of strategies by publishers to put more work into generating content that fits mobile.
Insofar as reader revenue is concerned, there lies an opportunity for publishers to curate content and target Millennials and Gen Zs since the study concluded they spent more than Sh1 500 (US$10,83) every month on Internet-related consumption, including buying bundles for content.
Furthermore, the study concluded that young audiences consumed more entertainment, celebrity news/gossip, and profiles (55%). They also consumeds general current affairs (55%) and political news content (44%), while the least followed content is e-books (2%). In addition, when it comes to preferred formats, findings show that video and pictures are in demand with Millennials and GenZs.
With the rise of digital media platforms like Facebook, Instagram, Twitter, and TikTok, which has allowed for easy video sharing, the findings feed into the already existing body of knowledge. This is a wake-up call for publishers in Africa to invest in or rethink content creation strategies.
Judging from the findings, there seemed to be consensus among young audiences that legacy media is "boring" or "outdated" and are not conveniently available, making social media the go-to platform or a within-reach platform that is accessed instantly.
On top of the list for social media platforms are Facebook (84%), WhatsApp (74%), YouTube (56%), Twitter (47%), and Instagram (40%) due to their accessibility and availability.
It is critical to note that Millennials and Gen Zs mostly prefer content focusing on youth empowerment, education, and entertainment as well as advertisements for job opportunities.
With that in mind, as newsrooms evolve into audience-first businesses, key takeaways from the report include the following:
As publishers struggle to reach young audiences, it is critical to use this research as a road map to understanding audience needs that inform content generation.
News publishers should continuously do research to inform editorial decision making, and they should create information communication technology-enabled distribution channels outside the usual popular platforms like Facebook and Twitter. Creating their own platforms like apps will allow for monetisation and make audience research easier.
Innovation, research, and strategy should be part of publishers' DNA to match changing and fluid audience preferences.
We meet again next week !
Silence Mugadzaweta is digital & online editor for Alpha Media Holdings and content strategies blogger for International News Media Association.
Related Topics