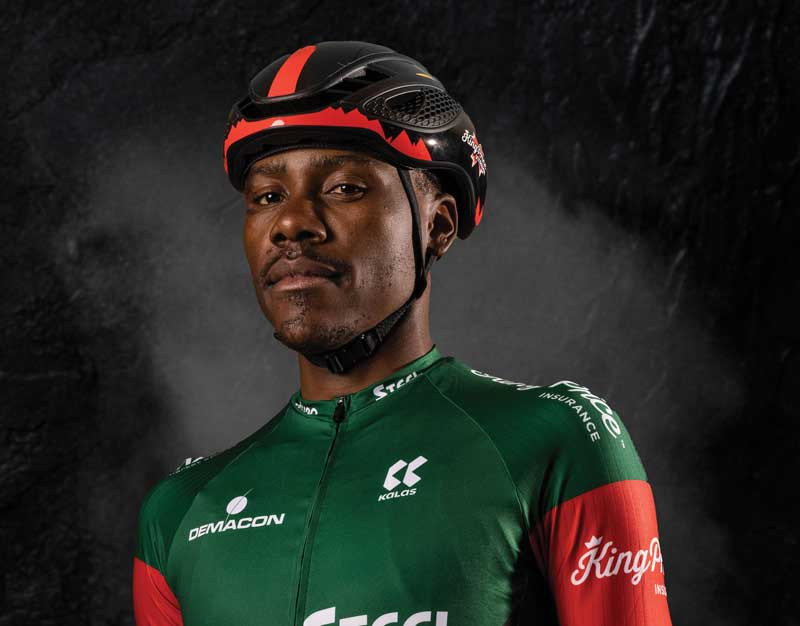 ZIMBABWE-BORN cyclist Pressmore Musundi is dreaming big after receiving a sponsorship boost from insurer King Price earlier in the year and is already looking forward to establishing himself as one of the top mountain bikers in South Africa.
Musundi is one of SA's top athletes to land a sponsorship deal alongside top mountain bikers Candice Lill, Phil Buys and Gert Heyns. All are now part of the King Price Xtreme team for the 2022 cycling season.
The Chiredzi-bred athlete began his cycling career in 2016 when he competed in the 94.7 with the Pretoria South Lions Club and quickly took to the road and mountain biking while he also began doing the 'circuit' of annual races in South Africa.
The King Price sponsorship came at a time when the sport is rebuilding after the setbacks of Covid-19, which saw many events cancelled and many sponsors leaving the sport due to the financial pressures of the pandemic.
Musundi expressed delight at the benevolent gesture by the insurance company, which will allow him to fully focus on achieving his dream in the sport.
"The South African mountain bike scene took a big knock over the past two years, with many professional mountain bike racing teams living in a state of uncertainty, and some unable to continue into 2022. This partnership with King Price Xtreme means we're able to get on with the business of racing, and we look forward to a long and happy relationship," Musundi said.
Musundi has worked his way up in the sport, ultimately finishing on podiums at all the country's high-profile races.
The highly rated mountain biker won the WTF MTN Challenge back in 2018 and also came third in the 2019 Route 66 MTB Experience.
Now that he has joined the King Price Xtreme team it is expected that Musundi will be challenging for more podiums finishes in top races across South Africa.
"However, his ultimate dream is to race in the Africa Games and even qualify to be selected for the Olympic Games. For him, it is all about dreaming big and working hard for all the upcoming races to ensure he achieves his targets," his handlers ByDesign Communications said in a press statement.
"His competitive spirit certainly helps in this regard. Musundi is a man of many talents, and he is a well- schooled bike mechanic, who is passionate about all things cycling.
"However, he will be the first to admit this does cause some challenges when trying to balance a personal life with his commitment to cycling. Although, he argues, making sacrifices for something that will help him achieve his dreams is certainly time well spent," they added.
King Price sponsors some of South Africa's premier mountain bike events such as the popular Trailseeker Mountain Bike Series, Race to the Sun, Race to the Sea, and Cullinan 2 Tonteldoos.
Related Topics