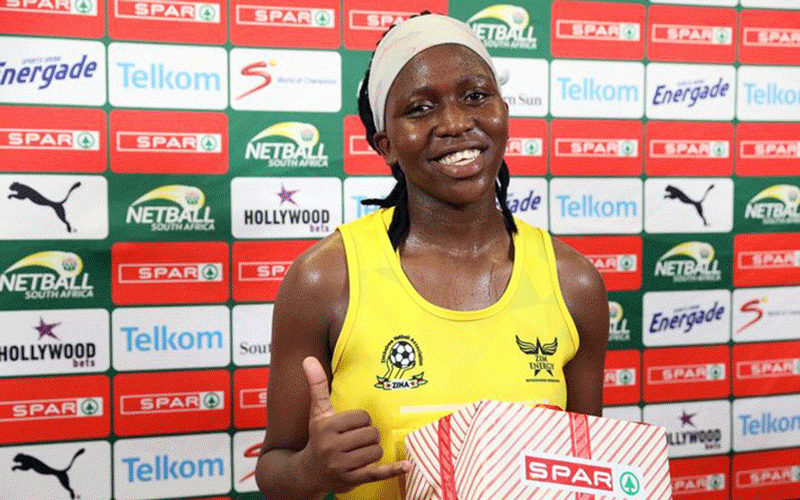 THE Zimbabwe netball team's performance at the Diamond Challenge in South Africa has been marred by off-field troubles after accommodation and food provider briefly confiscated the team's passports over non-payment.
It was after a misunderstanding between the Zimbabwe Netball Association (Zina) and one of their sponsors, which appears to have been resolved, which left the University of Pretoria-HPC with no choice, but to act.
The Gems, as the country's netball team is affectionately known, have had a difficult campaign at the Diamond Challenge finishing without a single win in an event that included South Africa, Scotland and another South Africa side President's XII.
Zimbabwe capped off a disappointing campaign after losing 43-49 against the President's XI yesterday, a day after they had been held to a 41-41 draw by Scotland, which meant they missed out on a place in the final.
However, the general feeling is that the Gems could have done better as their campaign was somewhat overshadowed by off-field problems.
Last week Zina president Leticia Chipandu wrote to the Sports Ministry asking for a bailout after the players' passports had been confiscated by the staff at the hotel where they were staying in Pretoria.
"Our sponsor Zim Energy Company based in the United Kingdom in partnership with Reesport Agent committed to paying in full all the costs of the trip, that is air tickets, accommodation and kitting and team allowances.
"We got our tickets and kitting and Reesport assured us that accommodation would be paid on the 19th November 2022," Chipandu said in a letter addressed to the director of sports in the Ministry of Youth, Sport, Arts and Recreation Eugenia Chidakwa,
When the team arrived in South Africa the sponsors had not paid for the accommodation as they protested that they had not been given enough visibility on the kit.
And when the competition started University of Pretoria-HPC took the team's travel documents and Zina sent an SOS to the government that swiftly saved the situation.
Chipandu wrote again to the SRC director general Sebastian Garikai apologising for the embarrassment caused by the debacle on Friday.
"The Zimbabwe Netball Association wishes to extend its unreserved apology to GEMS netball players, the Sports and Recreation Commission, the government of Zimbabwe and the nation at large for the inconveniences and embarrassment that the Zimbabwe Netball Association has caused as a result of the withdrawal of accommodation funding support by our sponsors," read part of the letter.
"The Zina executive pledges to reimburse all funds received from the government in resolving this situation," she said.
Related Topics